China High-Tech Fair 2020 (hereinafter referred to as the CHTF) was held at Shenzhen Convention & Exhibition Center from November 11 to 15, 2020. Qianxi Robotics Group, a subsidiary of Country Garden, made its debut with various types of self-developed robots, among which the same container clay pot robot that assisted Hubei was the most eye-catching. The self-developed container clay pot robot that assisted Hubei in the fight against the pandemic, "FOODOM" Chinese cuisine and hot pot cloud track system, burger robot, robot that makes soy milk featuring five kinds of cereal, marshmallow robot, ice cream robot, and many other intelligent catering robots made their appearances at CHTF, of which the star product: container clay pot robot, has become the highlight in the anti-pandemic science and technology exhibition area.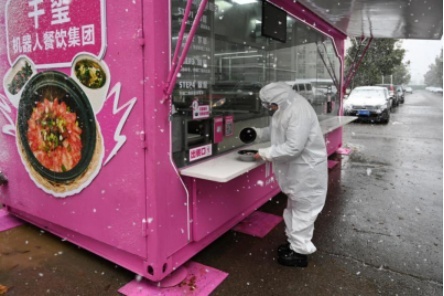 This February, medical workers in Wuhan used clay pot robots to take meals.
It is reported that at the height of the coronavirus pandemic in February, many restaurants closed, especially in areas around Hubei with urgent demands for meals. Qianxi Robotics Group and Country Garden Guoqiang Foundation donated two batches of self-developed container clay pot robots to Hubei when the pandemic first struck. Each device can make 120 meals per hour by automatic cooking with 24-hour contactless meal-heating services to strongly support the logistical needs of the medical staff, which contributes to winning the battle against the pandemic, and fully demonstrates the industrial achievements made by "black technology" in helping with the front-line efforts to combat the pandemic. Over 150 media covered such a move. CCTV's "Work Together to Fight the Pandemic" live streaming has garnered 128 million views, and "Clay Pot Rice Cheers for Hot Dry Noodles" has become a sweet memory in the cold February.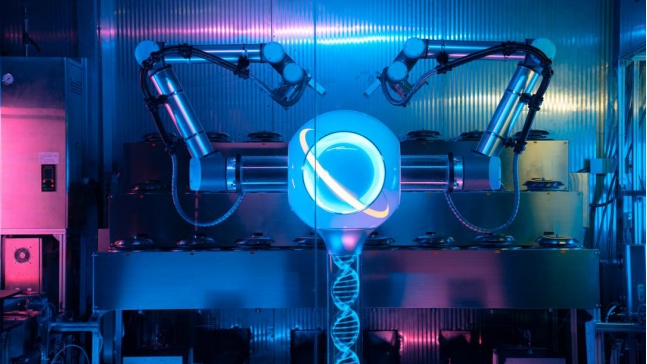 Futuristic robotic dining hall
According to Qiu Mi, assistant president of Country Garden Holdings and general manager of Qianxi Robotics Group, at the beginning of 2019, Country Garden proposed a new positioning as the company moves towards the future: "a high-tech and comprehensive enterprise that makes products for everyone's better life" and stepped on a new pathway of diversified overall arrangement and coordinated development. In May 2019, Country Garden founded Qianxi Robotics Group and realized fast development with R&D and manufacturing, system building, and overall operation from scratch.