On the morning of August 7, Consul-General Michael Sadleir, Consul (Political Economy) Geoff Matthews, Senior Investment Director Jill Ren, Government Relations Manager Leslie LI, and Research Officer Binbin FAN at the Consulate General of Australia in Guangzhou visited the headquarters of Country Garden for exchange. Wang Jiying, Deputy General Manager of Overseas and Special Zone Division of Country Garden, Xiao Ran, Deputy General Manager of Qianxi Robotics Group, and Lin Zhibin, Deputy General Manager of Development Planning Department of Bright Dream Robotics, attended the seminar and accompanied the tour.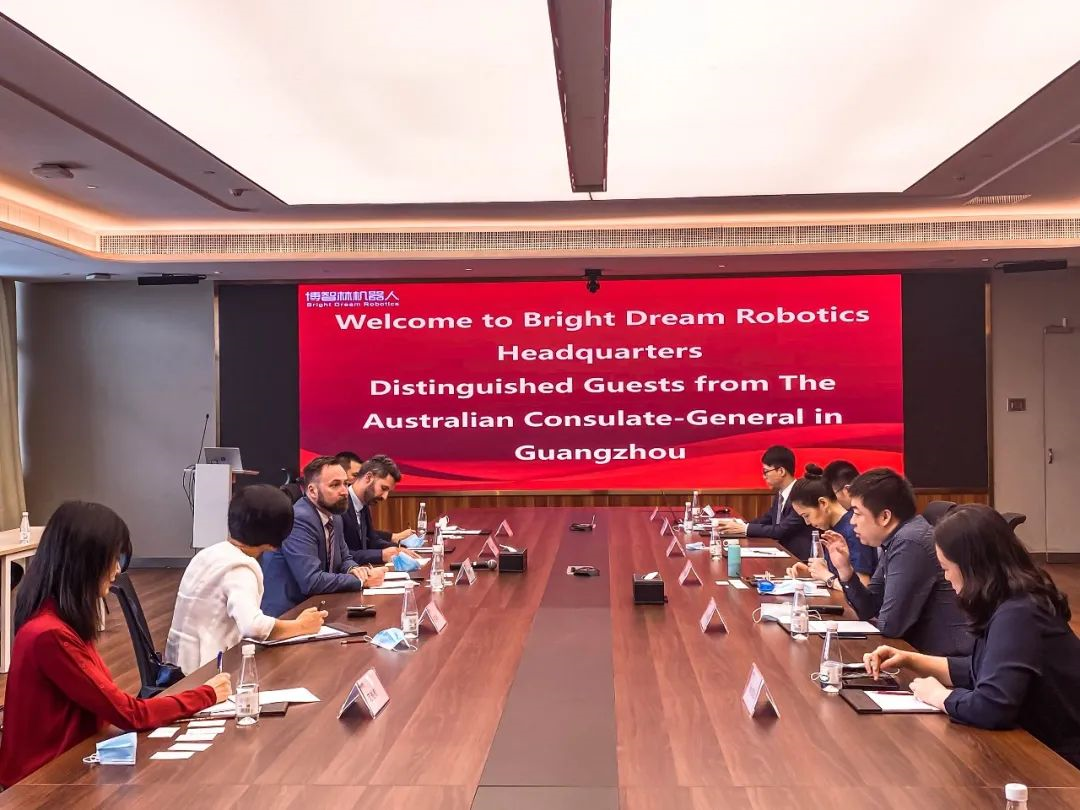 (The seminar for exchange between the two sides)
The guests and their entourage visited the Headquarters of Bright Dream Robotics and had a friendly discussion and exchange. The guests had a deeper understanding of the development and future plans of Country Garden, Bright Dream Robotics, and Qianxi Robotics Group.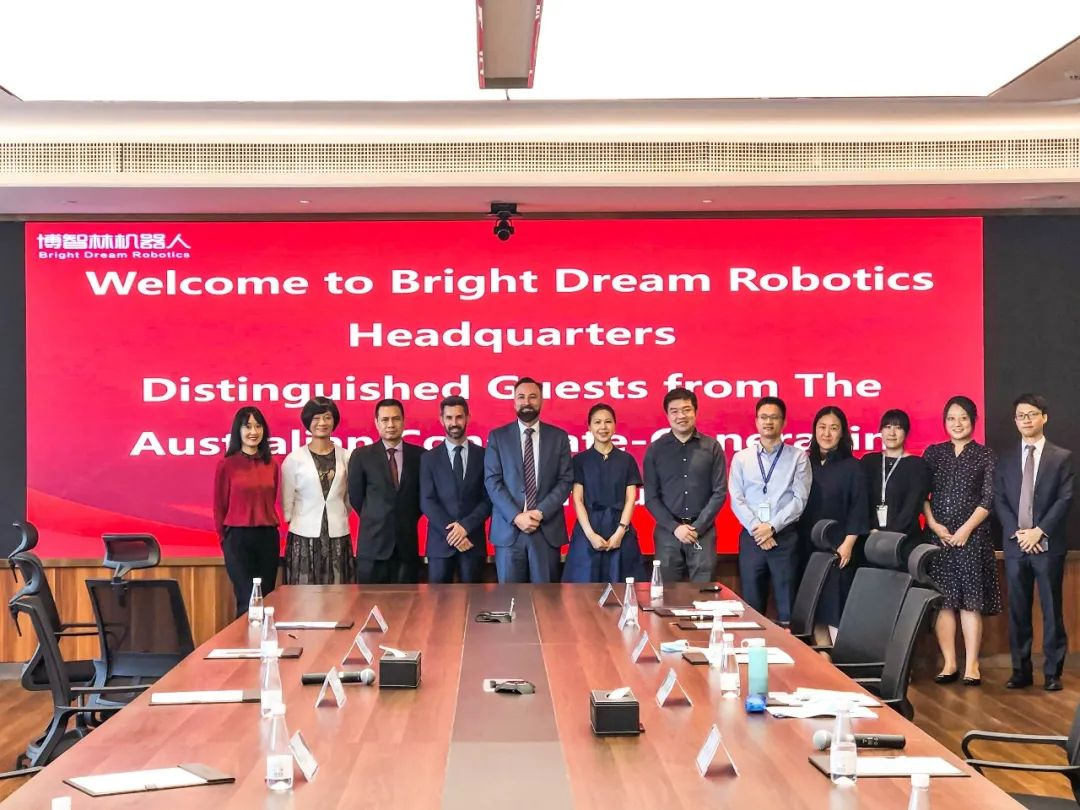 (Group photo)
Accompanied by Xiao Ran, the Consul General and his entourage visited FOODOM Robot Restaurant, where they observed the cooking process of various robots and tasted burgers, coffee, ice-cream and other delicacies.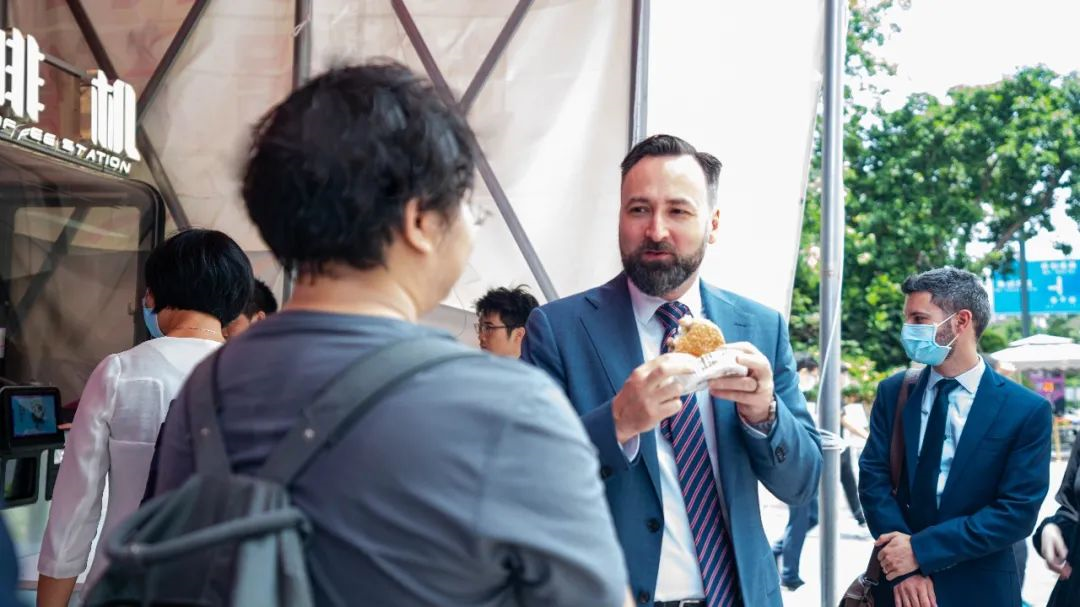 (Yan Weixin introducing the Burger Robot)
Yan Weixin, Vice General Manager of Qianxi Robotics Group, introduces the Burger Robot to Michael Sadleir.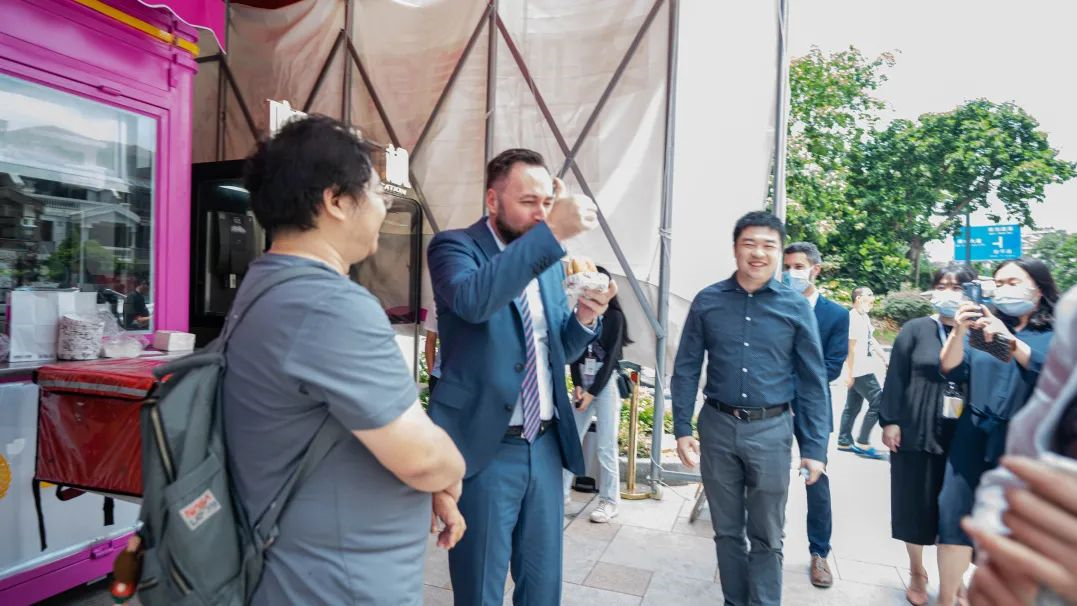 (Michael Sadleir praised the hamburger)
After tasting the burgers, Michael Sadleir, praised the burger robot for its smart and efficient 5-second serving efficiency and said the burgers were delicious and impressive.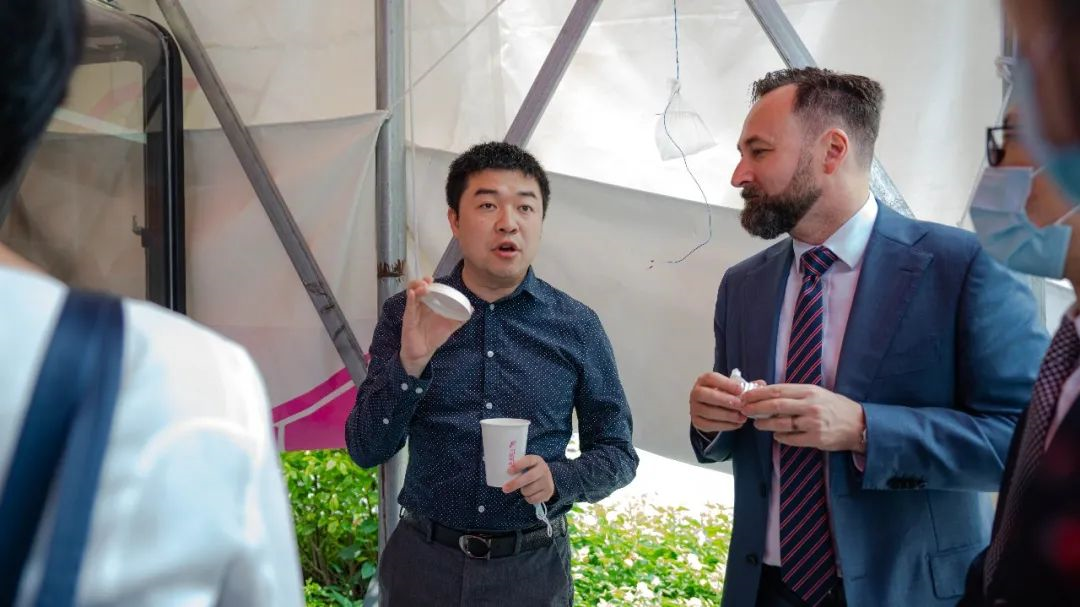 (Xiao Ran introducing the Coffee Robot)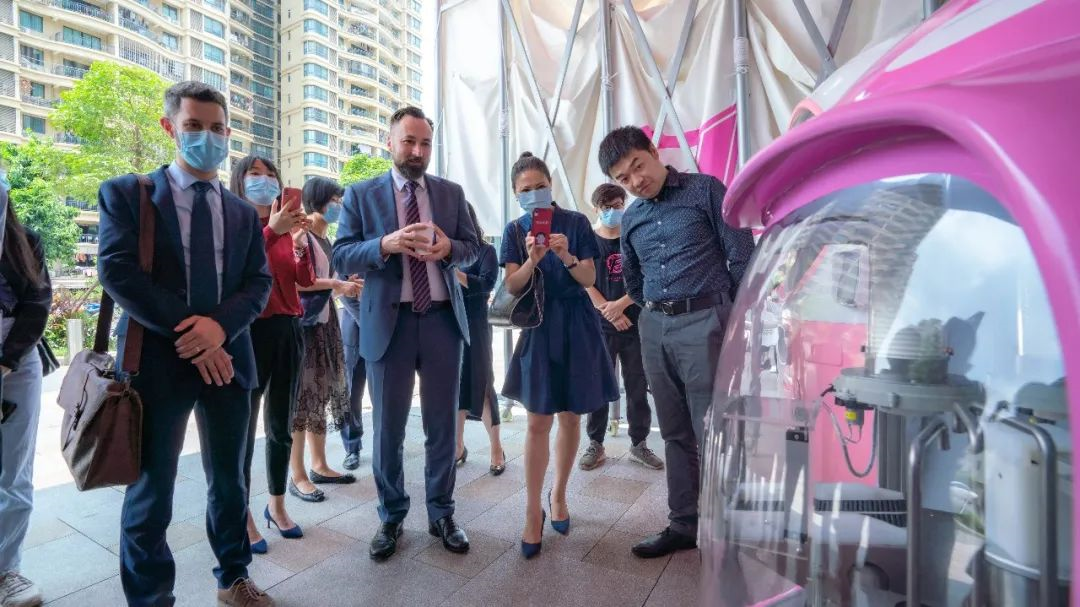 (Observe an ice-cream robot)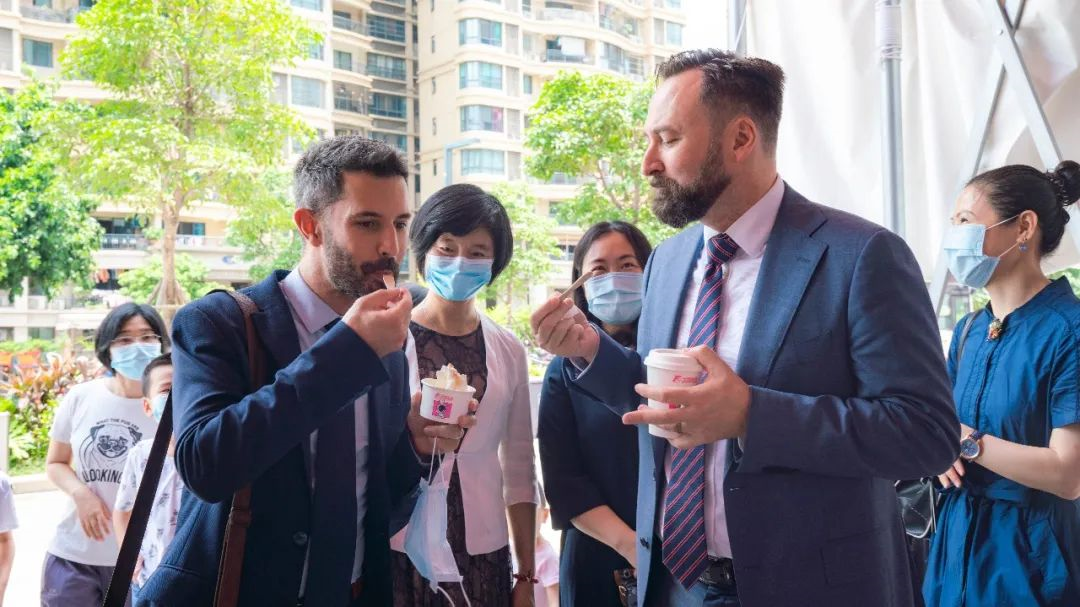 Geoff Matthews, Michael Sadleir tasting ice-cream.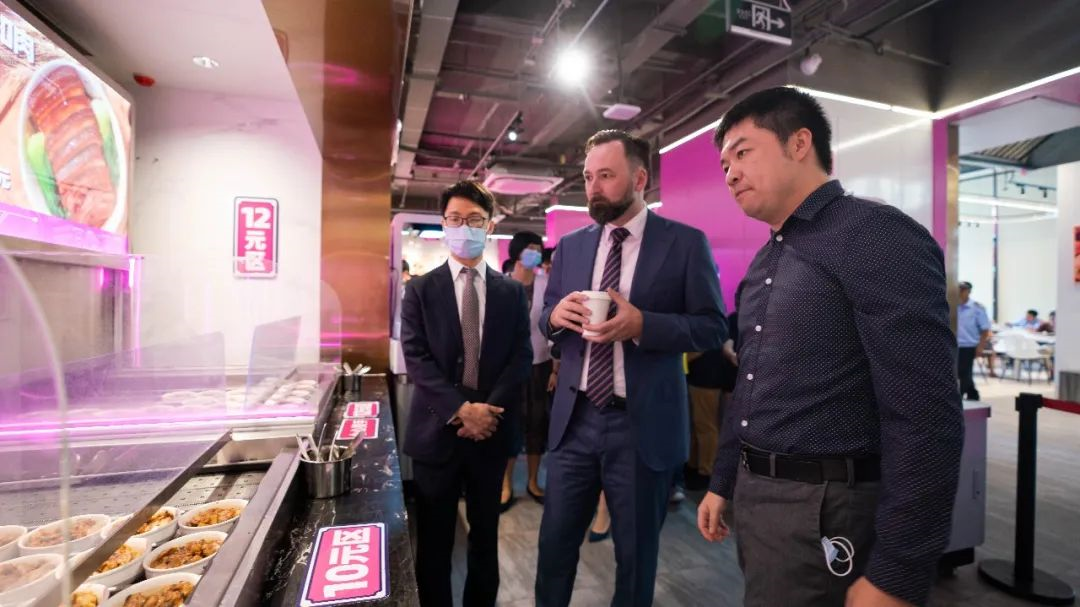 (Visit the self-serve steamer in the fast food area)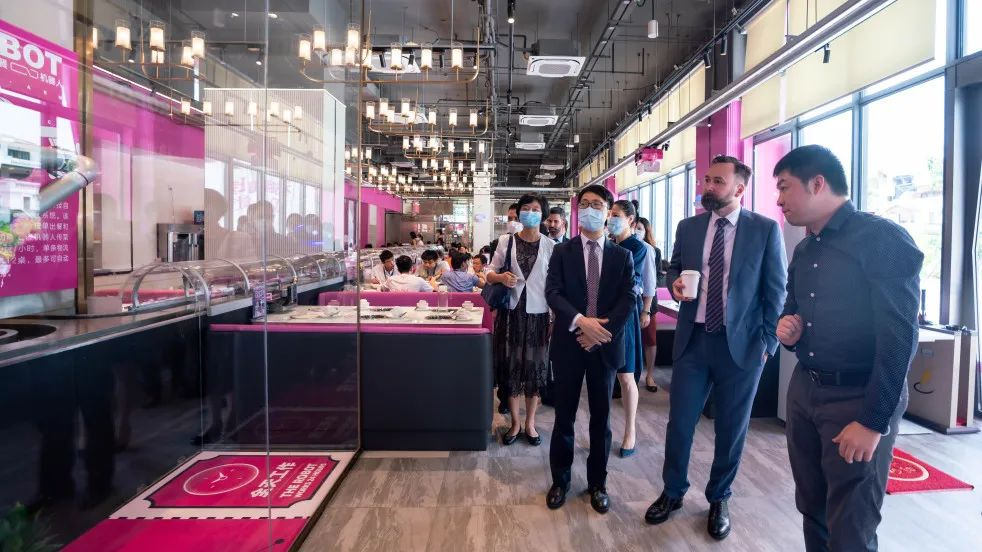 (Watch the intelligent sorting robot in the hotpot area)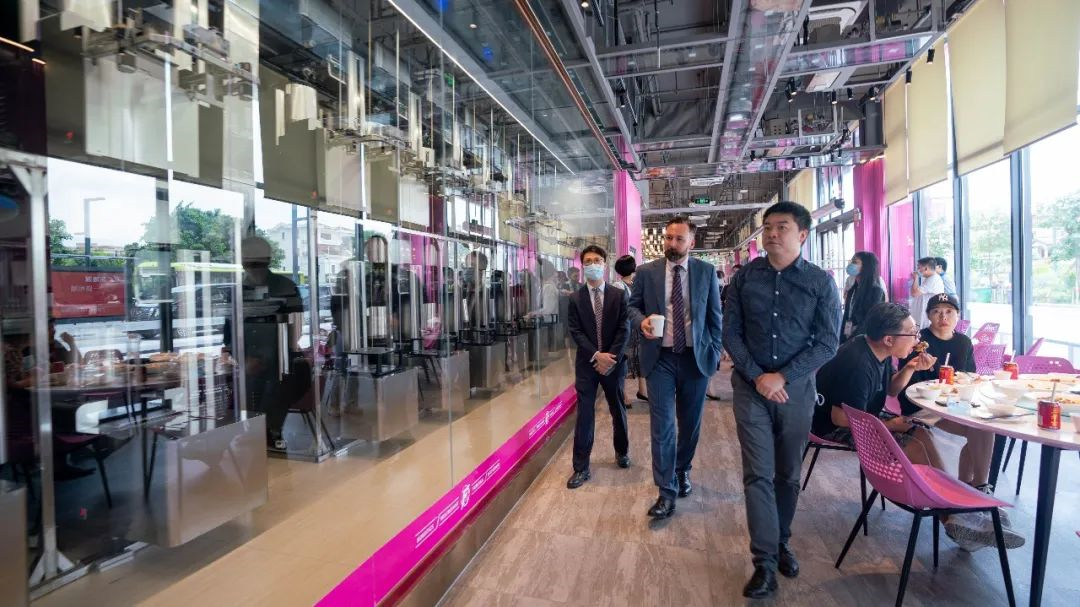 (Visit the Chinese wok area)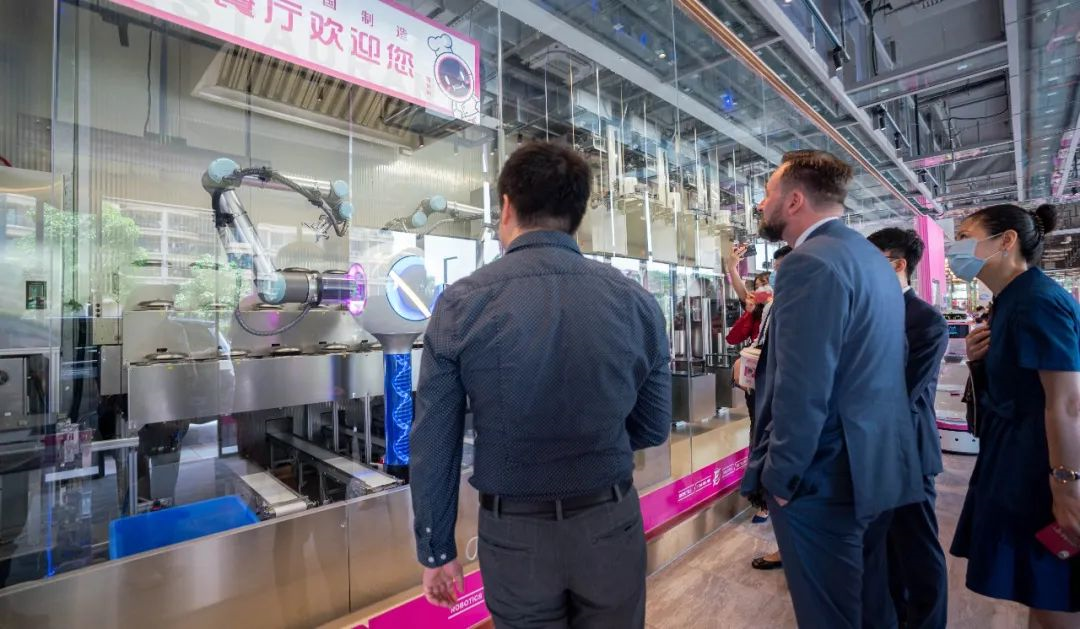 (Introduce the two-armed clay pot robot)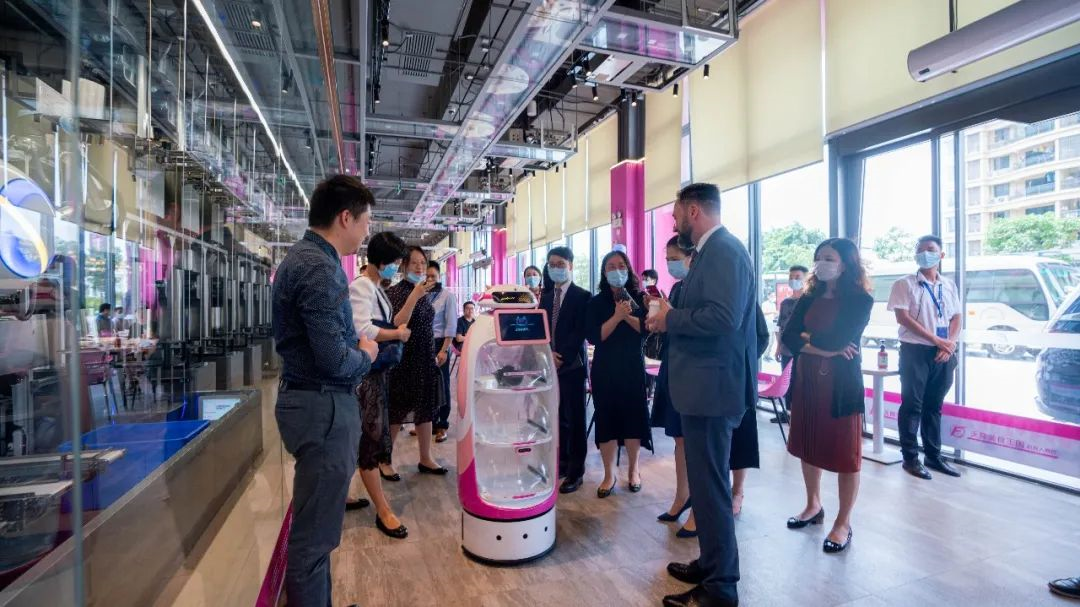 (Crowd watching of the food delivery robot)
Through the visit and experience, Michael Sadleir, Australian Consul-General in Guangzhou, had a more intuitive understanding and experience of the development of the robotic industry in Country Garden, and gave a high degree of recognition and affirmation to the development of robots. He also said that Australia is now very concerned about food health and safety in the post-epidemic era, and the demand for food service robots is soaring. They hoped that through further exchanges, both parties would promote the entry of the catering robots of QIANXI GROUP into the Australian market and promote in-depth research cooperation with relevant Australian research institutions.