On March 7, a novel and cool food robot carnival opened in Paso Plaza, Baiyun District, Guangzhou. This was an experience activity carefully organized by the flagship Foodom Robotic Chinese Restaurant. The superstars composed of more than ten models of robots, such as coffee robot and ice cream robot, were present at the site, and the "Frankenstein" robot, "Bullish" robot and popcorn robot were made their debut at the carnival, bringing unprecedented technological interaction and food experience to people in Guangzhou.
Representing the most advanced level of robotic catering technology, the flagship restaurant integrates the latest technology and experience of Qianxi Robot Catering Group (Qianxi Group). It is the only restaurant that is capable of providing the contactless dining experience from cooking to delivery.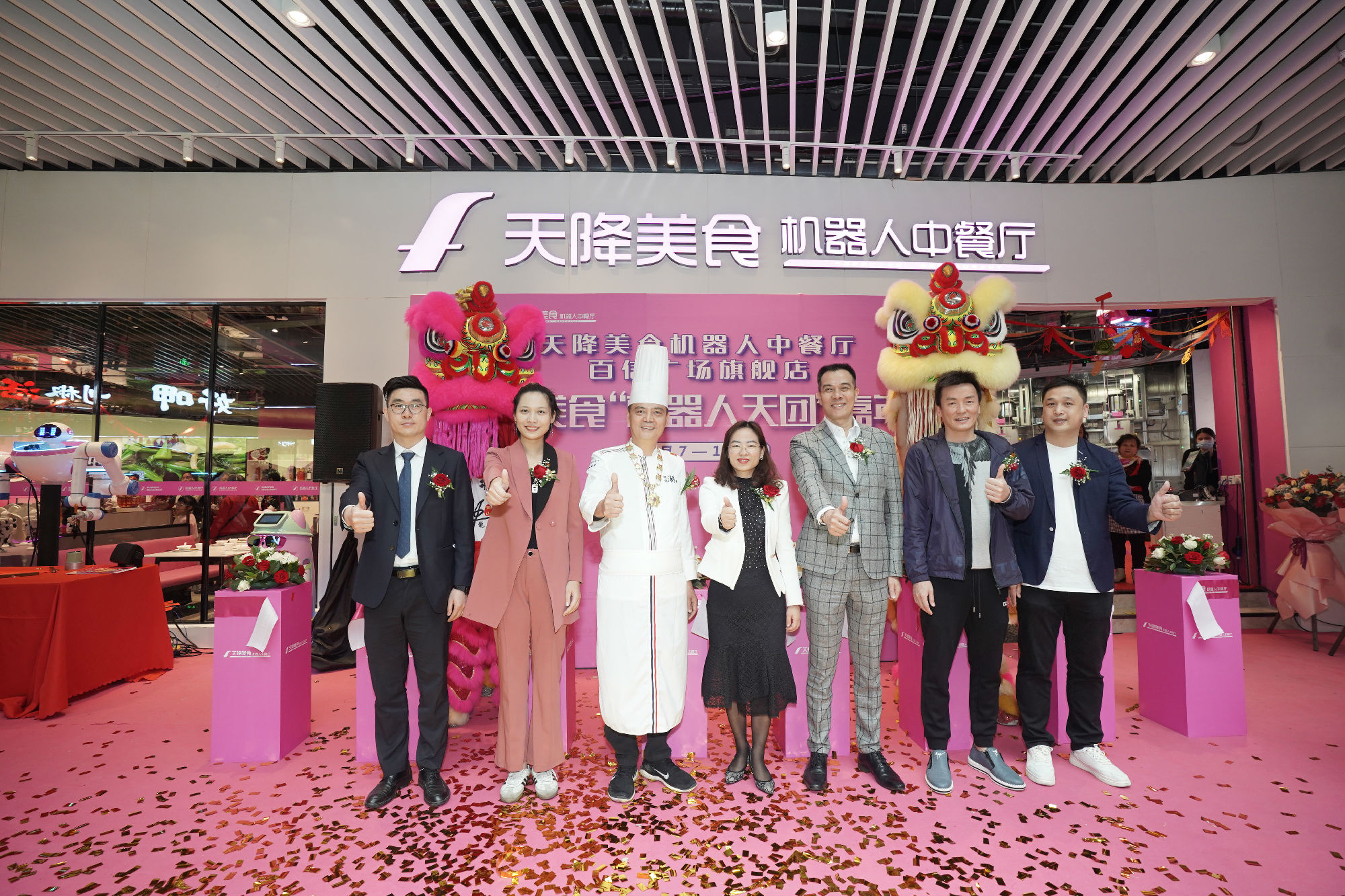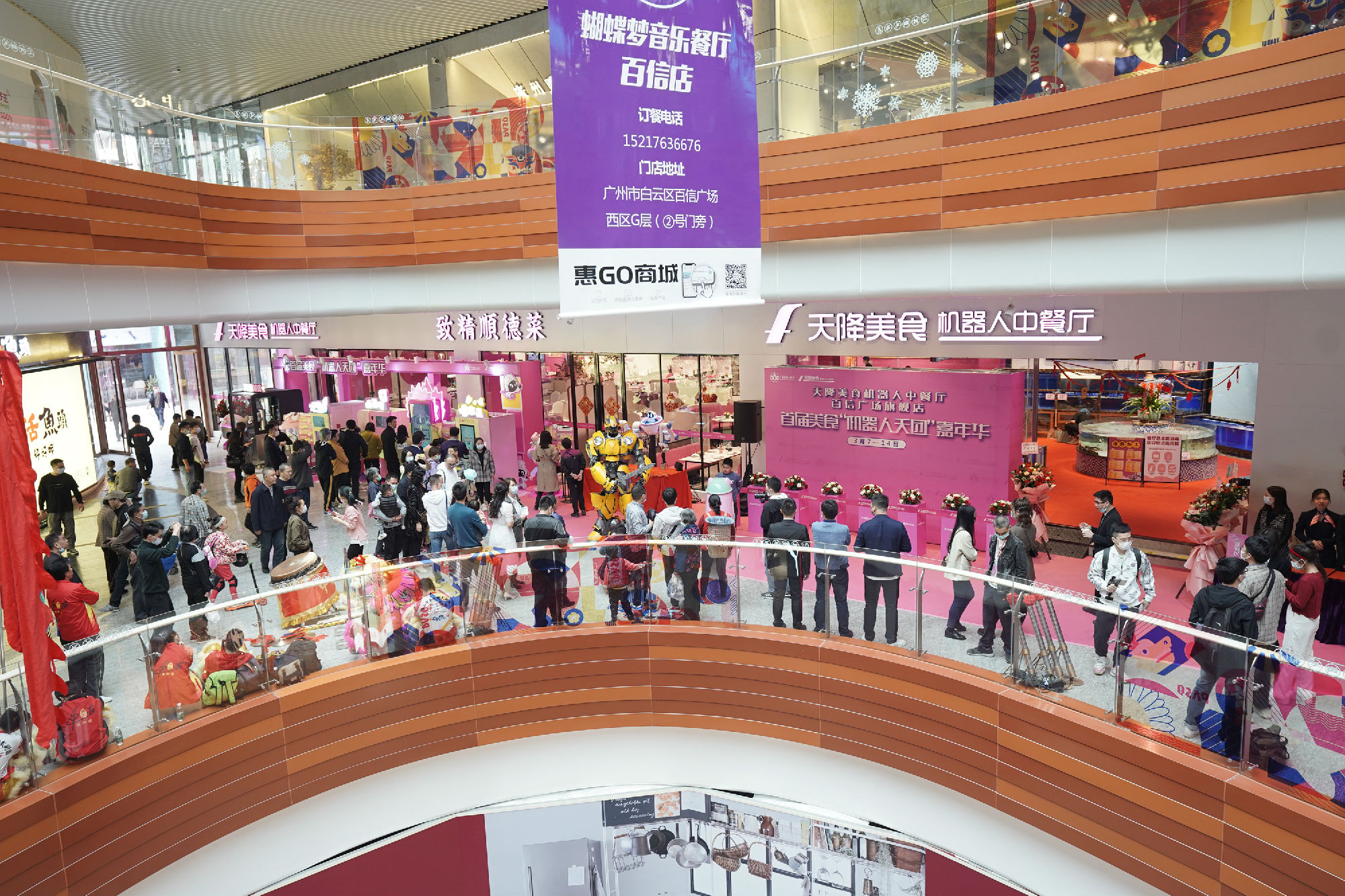 Shunde Cuisine and Seafood Intrigue Taste Buds, Robot-cooked Food is Delicious and Fun
Among an endless stream of customers, most were parents and children: the "bullish" robot, activated by the push of a single button, perfectly imitated the work of art of Shunde calligraphy masters with its two arms. The marshmallow robot is capable of making 18 kinds of fancy marshmallows, and the ice cream robot with the shape of a cute frog, attracted long queues of customers. The "Frankenstein" robot, which had a range of hidden features, was cool, funny and interesting. The cheerful human-computer interaction turned the shopping mall into a sea of overflowing joy.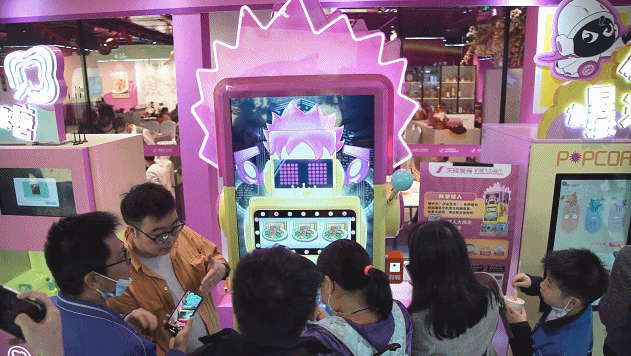 The interior design of the restaurant was packed with "mystery" and full of futuristic features: the greeting robots, the cooking robot groups, the clay pot robots, and the delivery robots which travels on the cloud rails and serve delicious food ranging from Shunde's famous dishes to fresh seafood. The restaurant offers a variety of food selections, and can meet diversified needs of different customers.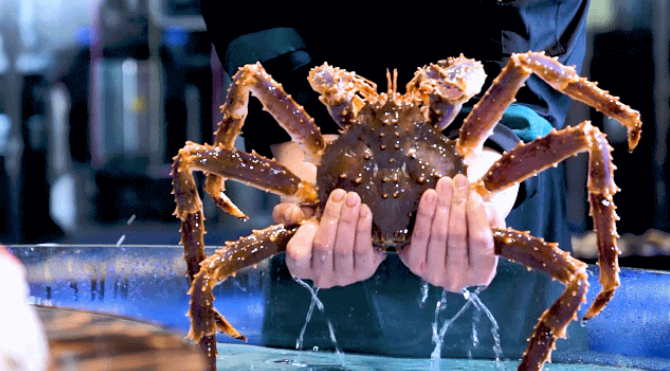 Ms. Zhou Junhua, deputy general manager and Head of Chinese Restaurant Business Division of Qianxi Group, said that the new flagship restaurant covers an area of 1,000 square meters, is equipped with 12 cooking robots and dozens of various catering robotic equipment, which mainly focus on exquisite Shunde cuisine and fresh seafood, and can accommodate nearly 300 people at the same time.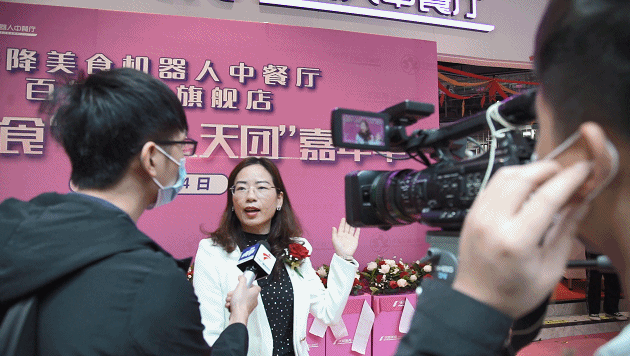 Ms. Zhou Junhua was interviewed by the media
The robot chef of the restaurant was personally "taught" by Shunde's famous chefs such as Lin Chaodai, cooking master and director of the International Exchange Association of Renowned Chinese Cuisine Chefs, so that the robot can acquire the most professional cooking skills. From ordering to serving, the robots can provide customers with comprehensive contactless dining experience. It was the first time for a carnival of superstar catering robots. The event was organized to bring more experience of technology and fun to customers while offering delicacies, and providing customers with a chance to experience technology and joy, and an opportunity for children to see and know about robots from a scientific perspective.