At the Chinese Culinary Scientific and Technological Progress Award Ceremony held in Wuhan on December 29, 2019, Qianxi Robotics Group was awarded the second prize for its smart catering whole industry chain ecosystem, which was the first national award won by the company since its establishment. Dr. Dai Xianglu, Assistant General Manager of Qianxi Robotics Group, attended the award ceremony on behalf of the company.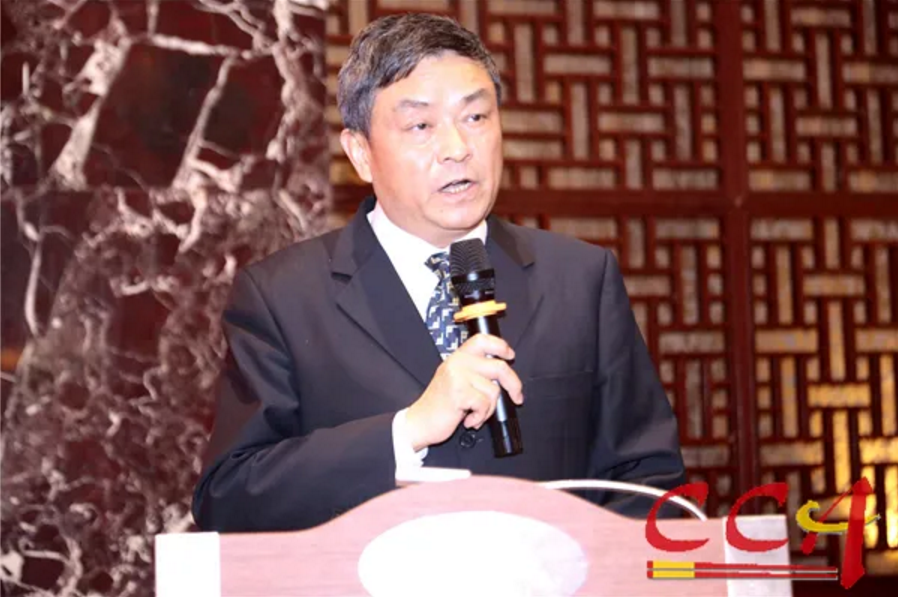 Chairman of China Cuisine Association Fu Longcheng delivered remarks.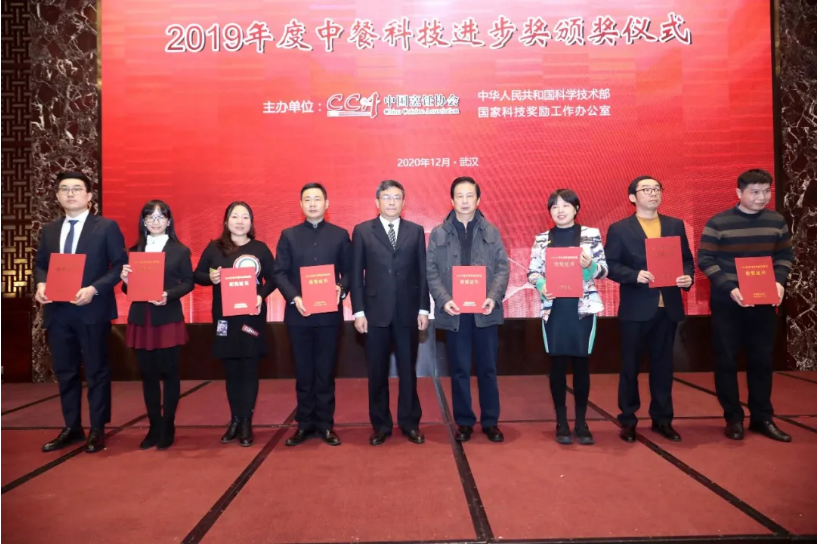 Chairman Fu Longcheng presented awards to second price winners.
Chairman Fu Longcheng (in the middle) and Dr. Dai Xianglu (on the far left)
Since the establishment of the "Chinese Culinary Science and Technology Progress Award" by Chinese Cuisine Association with the approval of the Ministry of Science and Technology in 2009, the award ceremony has been held for ten years, during which plenty of science and technology achievements in Chinese food have emerged and been put to practice in catering production, providing important intelligent support for the development of Chinese catering industry.
With a focus on key technological innovation, theoretical research on culinary education and expertise training, the "2019 Chinese Culinary Science and Technology Progress Award" includes 19 categories. Qianxi Robotics Group is one of the four winners receiving the scientific innovation award for achievements in technological development and invention.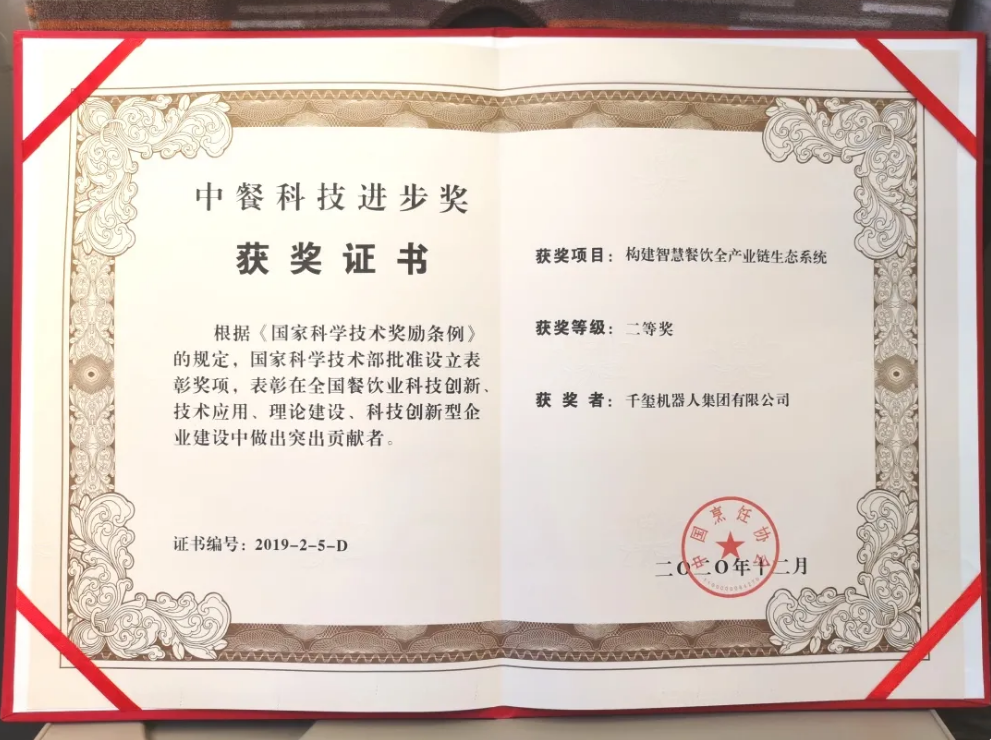 For this award, Qianxi Robotics Group manifests in all respects the originality of the smart catering whole industry chain ecosystem, which covers multiple fields including scientific innovation, smart manufacturing and automation, as well as catering business model innovation, and is highly valuable for the inheritance of Chinese culinary tradition, Chinese food standardization and globalization.
The company has applied for more than 800 patents so far, with more than 300 catering robots of different types operating in various scenarios including hotels, museums, tourist sites and banks in a number of provinces and cities around the country.
Meanwhile, the company has developed five major types of smart catering businesses including Chinese food, hot pot, fast food, claypot rice and noodles, and opened more than 30 restaurants featuring a variety of robots in the Guangdong-Hongkong-Macao Greater Bay Area.
In the future, Qianxi group plans to continue the development of robots as the vehicle for catering standardization by intelligent means. Based on independent research and development, the company will further improve the entire industry chain covering production, supply chain and operation, and promote the upgrading of the catering industry and services.