On the evening of August 8th, the staff meeting of Qianxi Robot Catering Group was held in Cinema City, Bile Time Square. General Manager Qiu Mi, along with the company's management and all employees attended the meeting.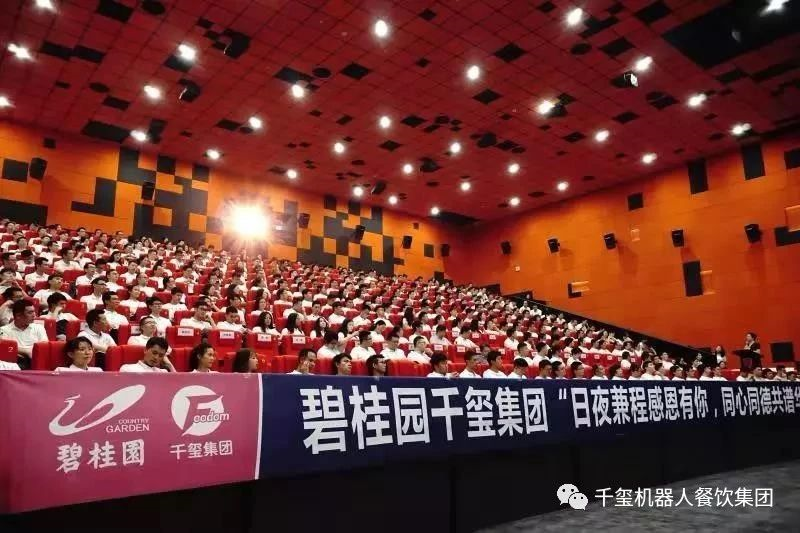 Mr. Qiu Mimi made a speech
At the meeting, Mr. Qiu Mimi made a speech. First of all, she expressed her gratitude to the staff of for their hard work for more than 100 days and night on behalf of the Office of the Chairman of Country Garden Group and Qianxi Group. Then she gave them high affirmation and praise for their work during this period, and encouraged them to make persistent efforts in the next all kinds of work including research, development, operation, and expansion as well as work together to create a new history of Qianxi Robot Catering Group.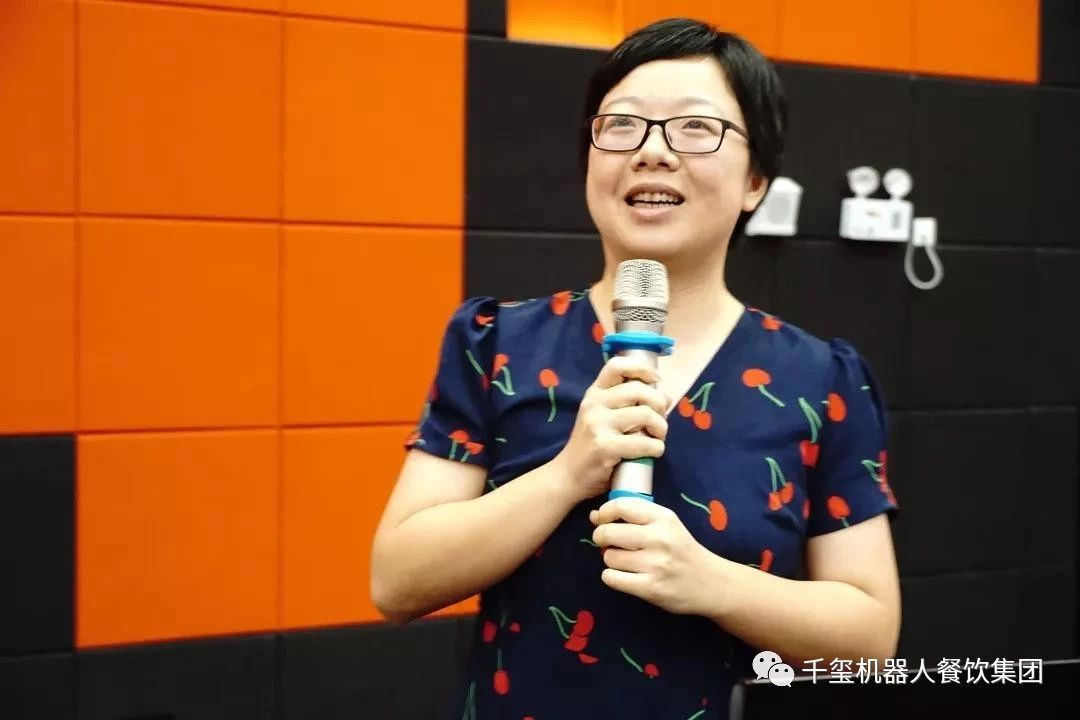 Mr. Qiu also advised all the staff to never forget their first thoughts and to take good care of their families. She also shared her personal understanding and feelings about life and life goals, and her kind words deeply infected the colleagues.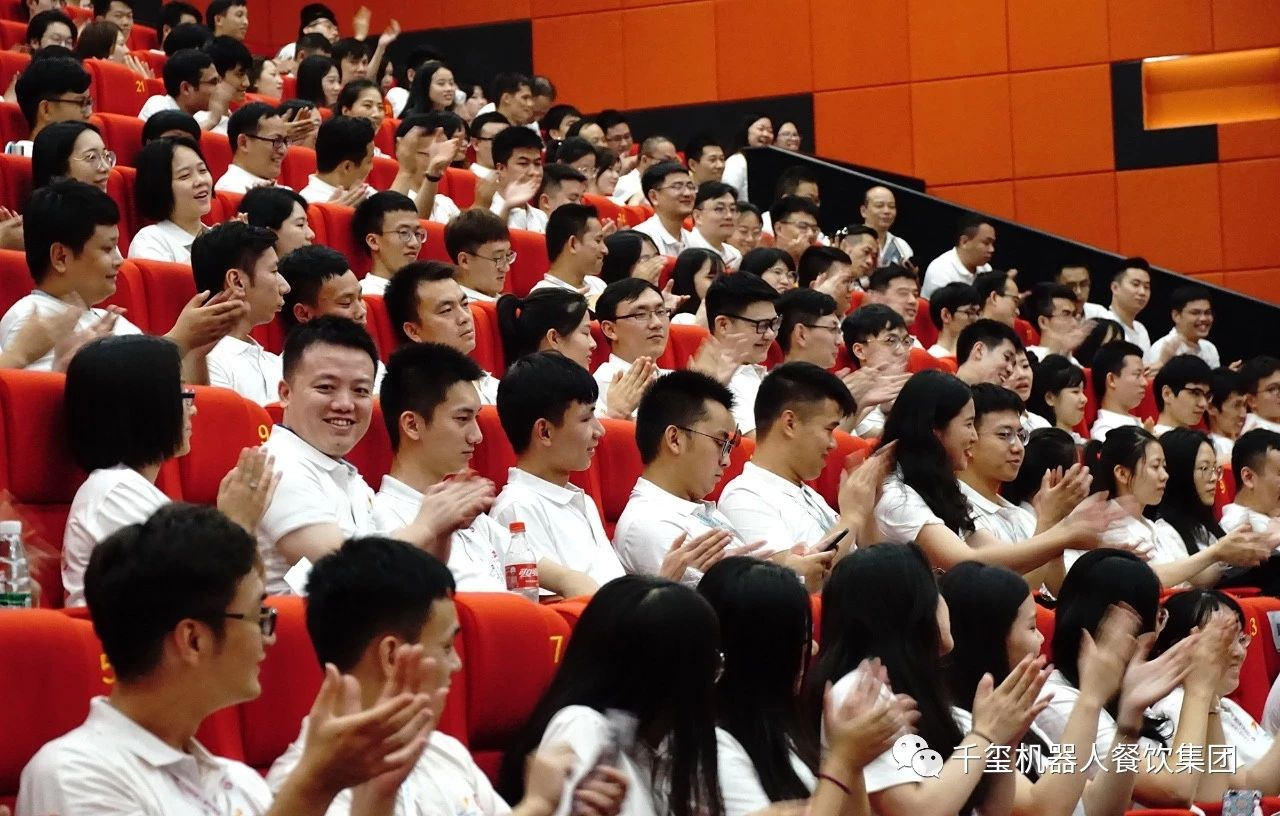 Mr. Zhou Junhua announced the welfare policy
At the meeting, Mr. Zhou Junhua, Director of Human Resources, introduced the " Employee' Family Month of Qianxi Robot Catering Group" to all the employees present.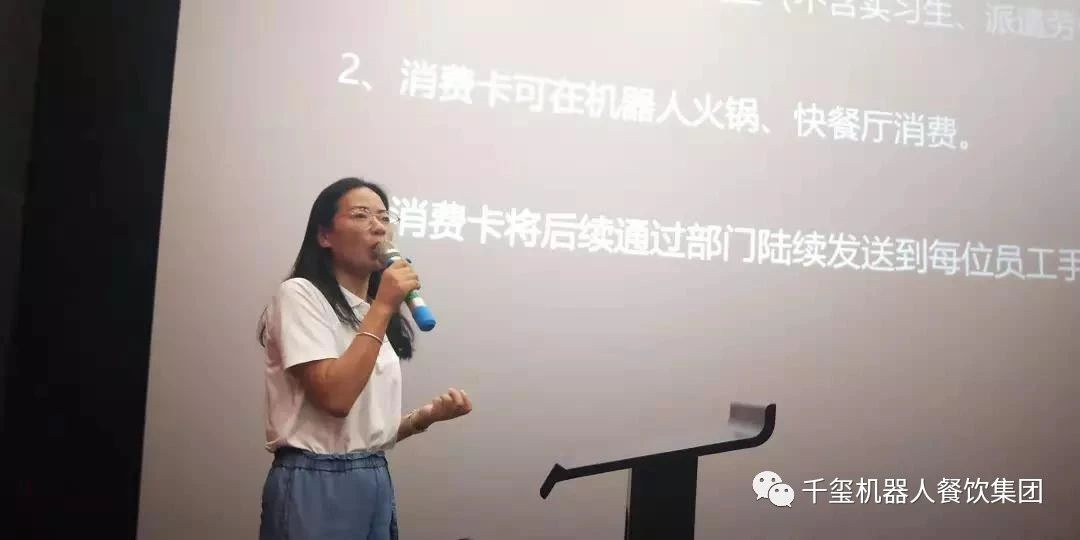 From August to September, Qianxi Robot Catering Group was going to hold the Employee' Family Month of Qianxi Robot Catering Group" which planned to organize the employees' families to visit the group and hold activities for their children.

The meeting also included a simple and enthusiastic award ceremony for the R&D team. The team of the company's new cloud rail project received the recognition award from the company's general manager and the dean of the R&D institute.

Standing on the shoulders of this giant-Country Garden Group, we had better resources and opportunities. The elite got together here and there existed only what you can't think of, not what we can't complete. Our technical engineers here contributed their wisdom and youth and the company had given them the greatest support and affirmation.
The representative engineer of the award-winning team talked about his winding road of research and development, and thanked the Group for its recognition and support. This is the kind of company that as long as you have the ability, it would let you shine in the world.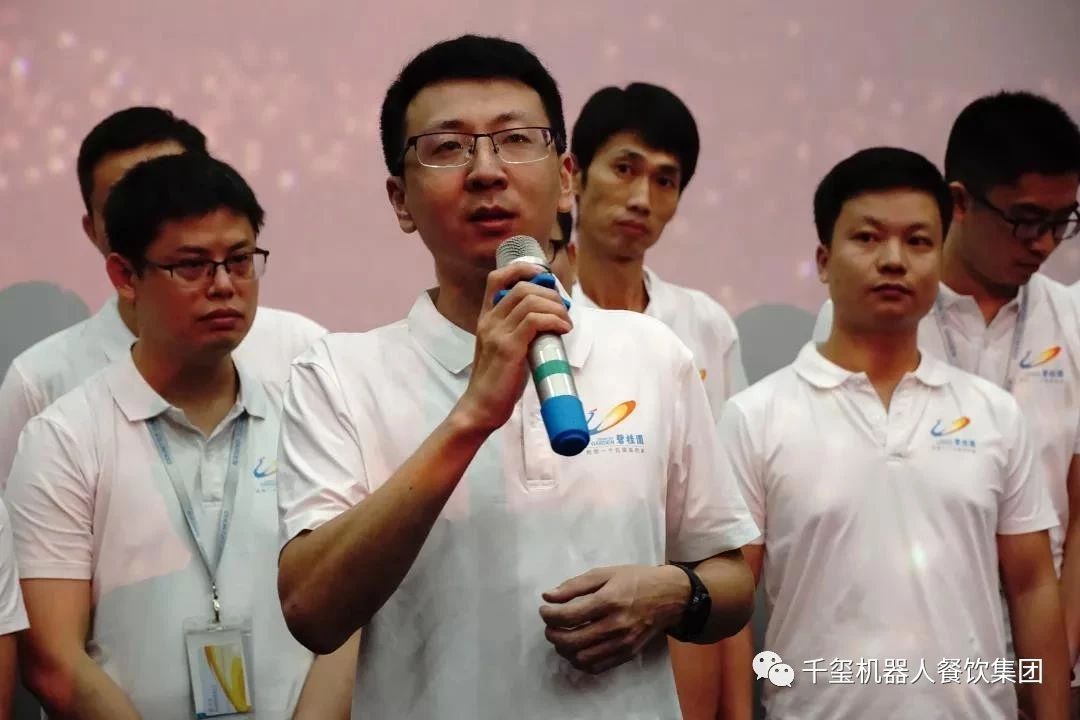 After the meeting, all employees watched the movie "Ne Zha: Bith of the Demon Child" together.
"In this passionate August, our hearts, like Nezha's, are burning with fire, and the spirit of believing in ourselves and not giving up in desperate times is worth learning for every one of us in Qianxi Robot Catering Group. Nezha's fate has already been changed by himself, and the fate of us, the member of Qianxi Robot Catering Group is up to ourselves."