On June 22nd, Qianxi Robot Catering Group Co., Ltd. held a strategic conference and the opening ceremony of the world's first robotic restaurant complex with the theme of "Intelligent Food and, Ai Taste of the World".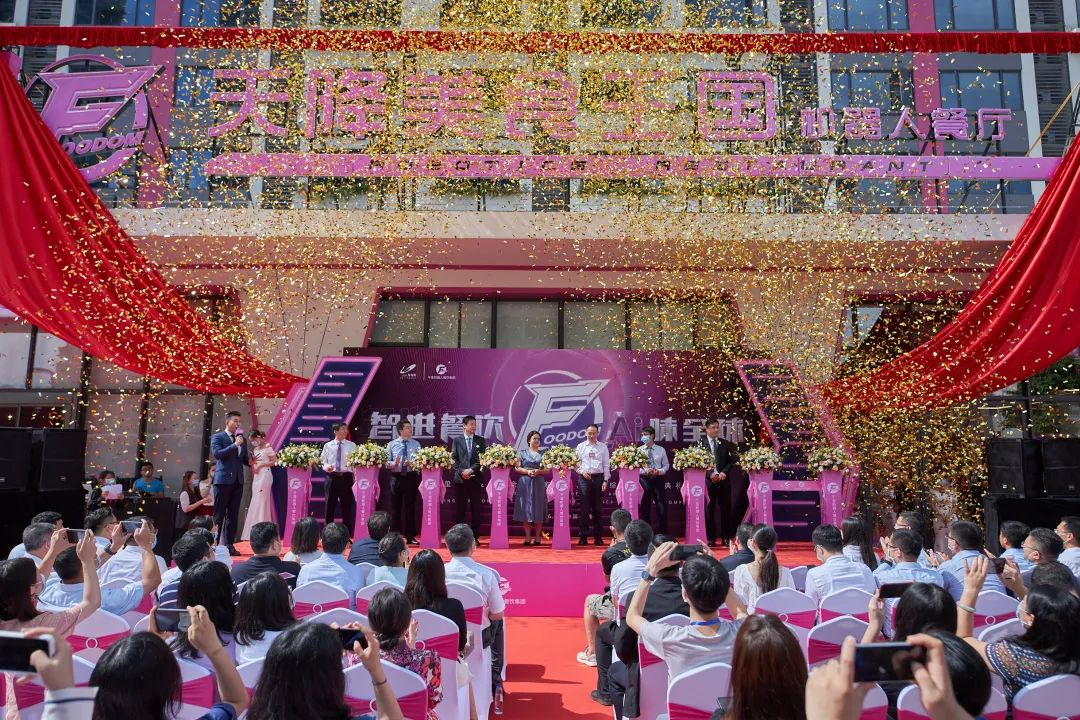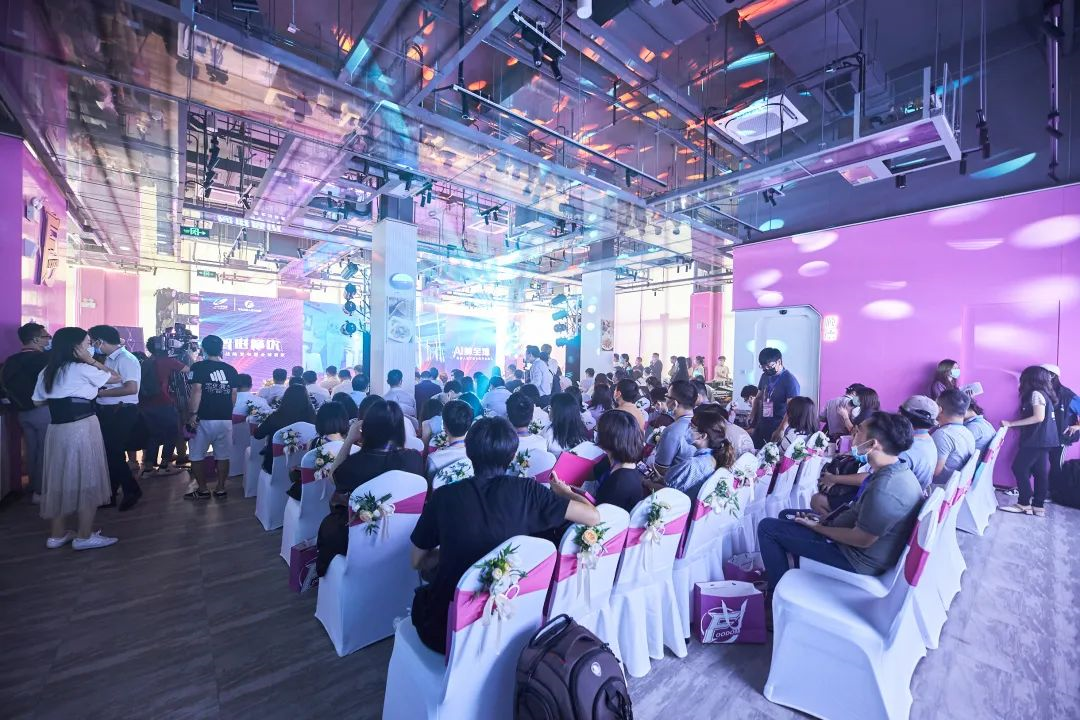 One development goal, five highlight news, two strategic cooperation, leading the new era of smart food and beverage.
One Development Goal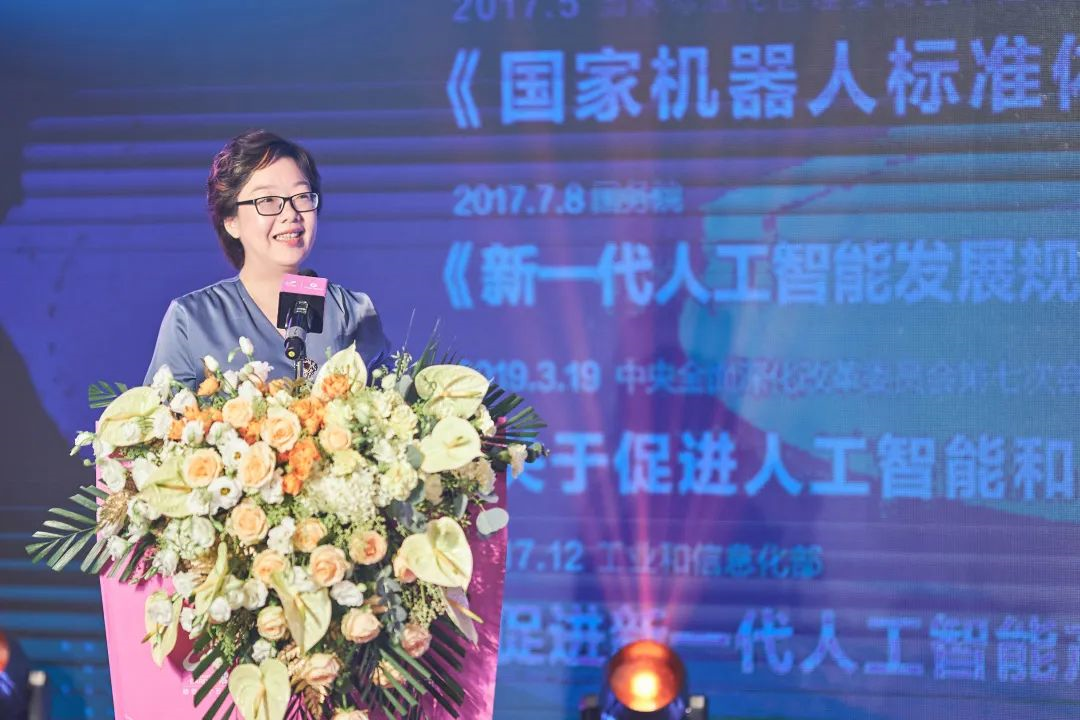 (Qiu Mi, General Manager of Qianxi Robot Catering Group)
We are committed to building the world's largest intelligent food and beverage group that integrates development, production, operation, and supply chain systems, and working towards the world's largest catering group.
Five highlight news
Highlight 1: First Robot Restaurant Complex Opens in the Whole Country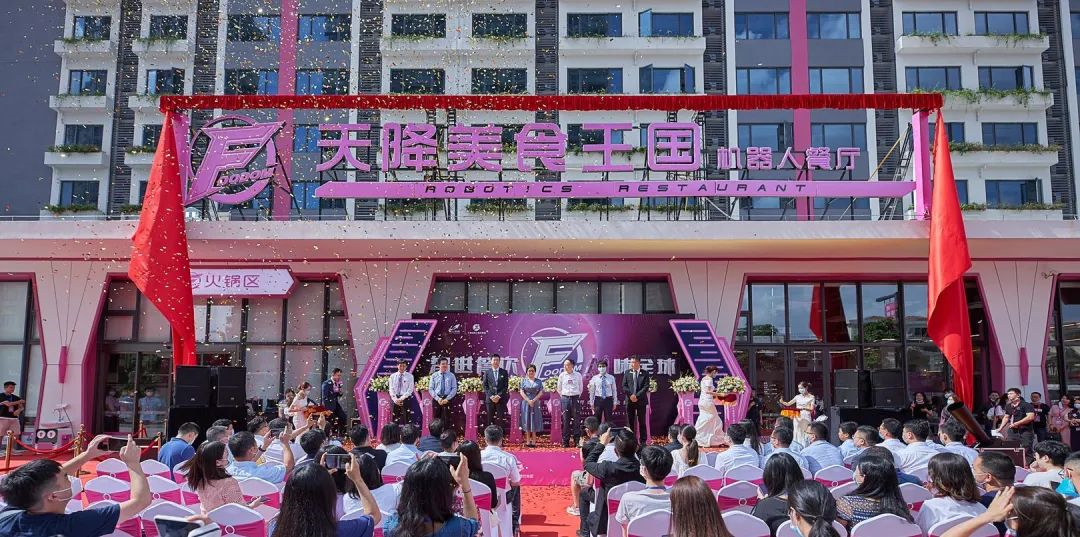 FOODOM Skyfall Food Kingdom Robot Restaurant covers three main types of business: Chinese food, hotpot, and fast food, with a collection of the latest and most advanced technological products, with a wide selection, food delivery in seconds, and a strong sense of technology.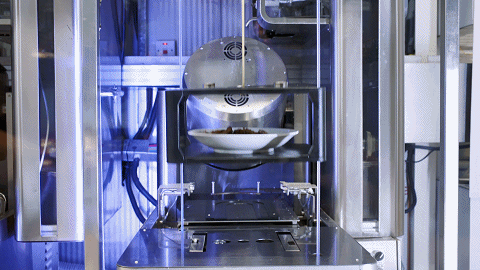 (Chinese food - cloud rail delivery system)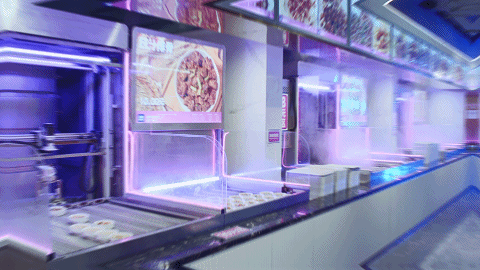 (Fast food - self-service steamer)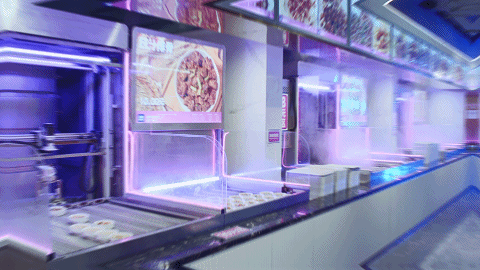 (Hotpot - Double-armed food preparation robot)
Through the cooperation of different types of robots at the same time, we can ensure the safety and health of food ingredients and bring customers a richer and more technologically advanced dining experience.
Highlight 2: Food Robot Industry's First Standard Released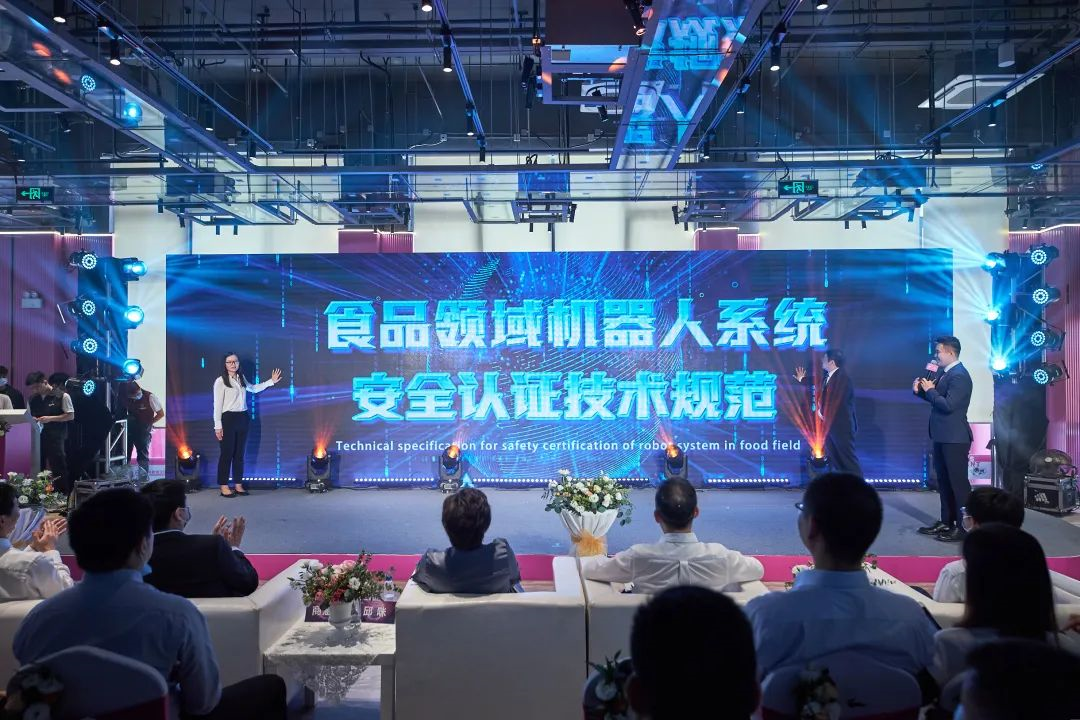 The National Robotics Testing and Evaluation Center ( NRTAC ), together with Zhiyuan Technology, a subsidiary of the Qianxi Group, jointly published the "Food Robotics System Safety Certification Technical Specification". It is the first technical specification in the field of food robotics in China, which will effectively regulate and guide the application and development of robots in the food field, and will move forward to the industry standard and national standard in the future.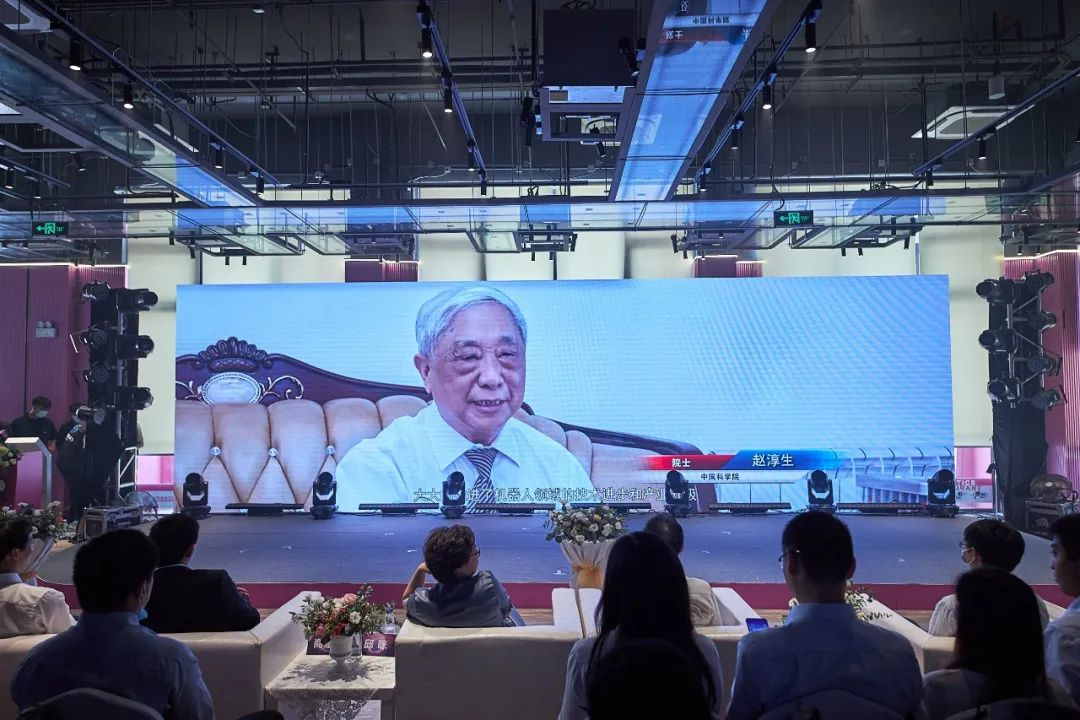 (Message from Academician Zhao Chunsheng, Chinese Academy of Sciences)
Highlight 3: The First CR Certificate for Food Service Robot Integration in the Country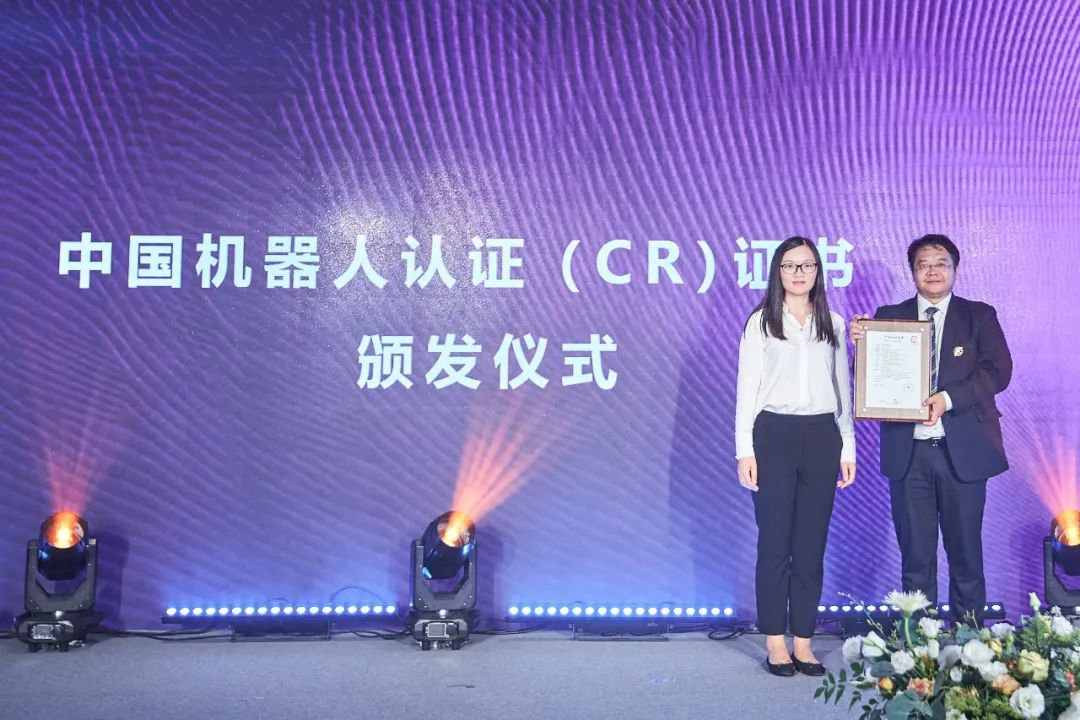 (Left: Huang Huijie, Executive Vice President of Shanghai Robotics Industry Technology Research Institute Right: Yan Weixin, Deputy General Manager of Qianxi Robot Catering Group.)
The second generation of claypot rice robots and mini ice-cream robots are the first in the country to receive CR certificates for system-integrated food service robots issued by the National Robot Testing and Evaluation Center, creating an industry pioneer.
(Claypot rice robot)
The claypot rice robot, which successfully supported Hubei in the struggle during the epidemic, can serve meals after 15-20 minutes of steaming, and its precise temperature control can help it to produce delicious golden brown potpourri with an efficiency of 100-120 servings per hour.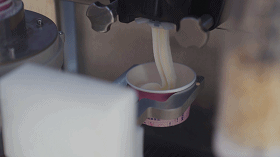 (Ice-cream robot)
The ice-cream robot, which is popular with children, is a fully automated, unmanned robot that can take care of everything from ordering and paying to the production of ice-cream with flexible display and practicality, as well as flexibility in placement. It takes 30-40 seconds to make an ice-cream.
Highlight 4: The First Food Service Robotics Laboratory in China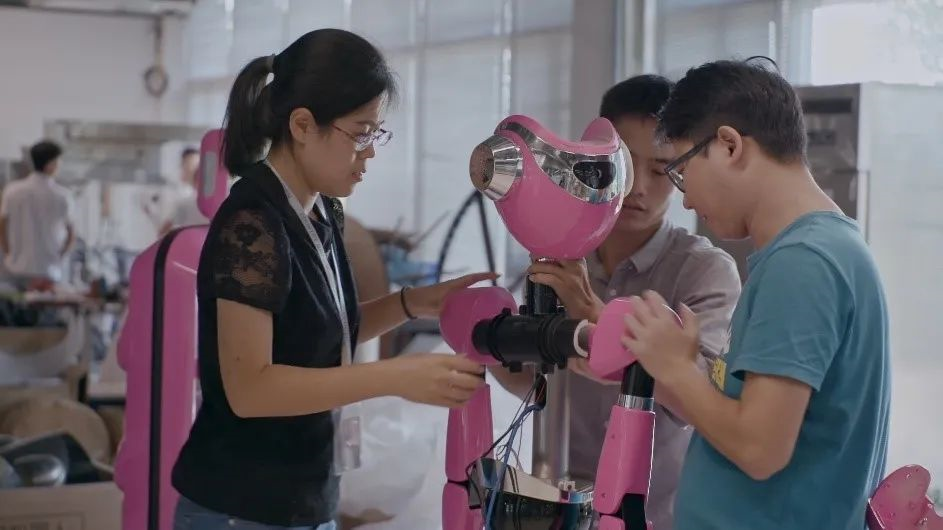 Qianxi Robot Catering Group will establish the first professional laboratory for food service robots in China, to achieve the development of multiple robots iterative upgrade, and experiment with robots in a variety of extreme environments, so as to continuously improve the performance of the product and do a good job of product specifications and standards.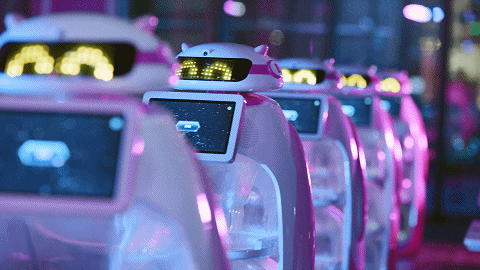 (Second generation of food delivery robots)
Highlight 5: A Variety of Catering Robots Debut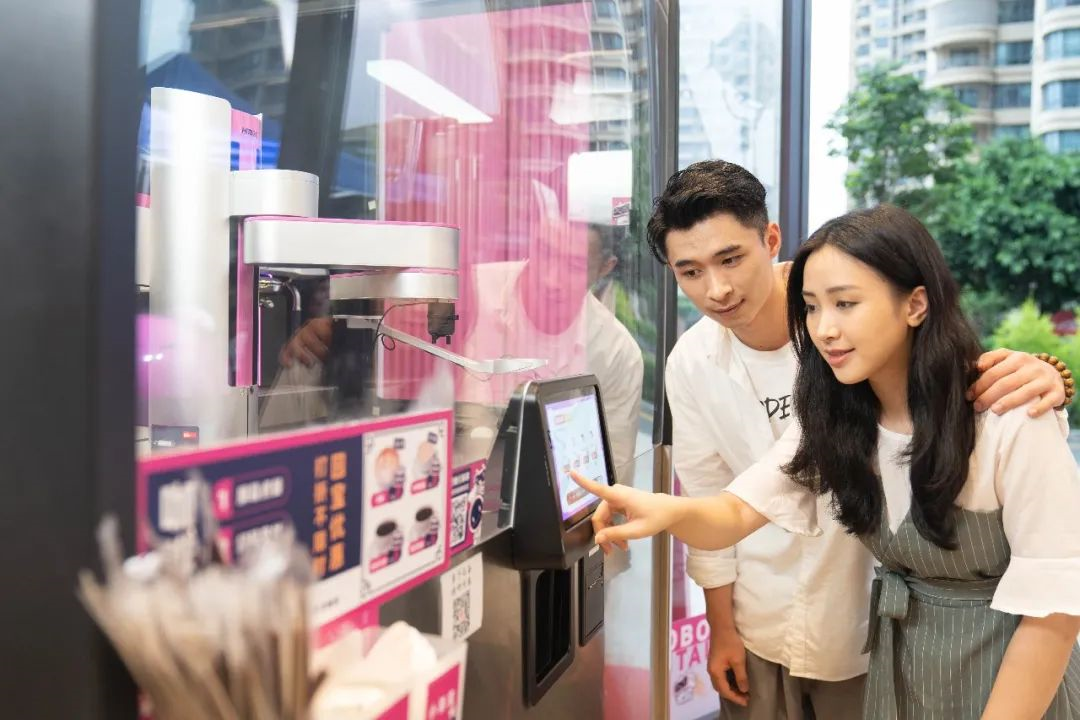 FOODOM Skyfall Food Kingdom Robot Restaurant has also introduced a number of "new faces" to the restaurant.
For example, for the first time, seven new robotic devices were introduced, including a noodle robot, a breakfast robot, a coffee robot and a hamburger robot, which greatly enriched the variety, quantity and efficiency of the restaurant's food offerings.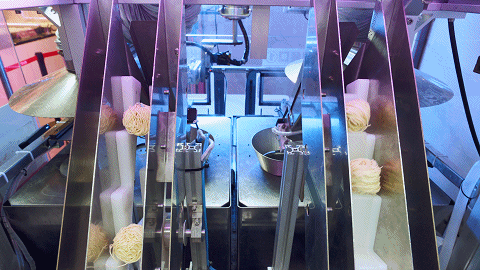 (Noodle Robot)
The Noodle Robot integrates storage, production, boiling, topping to serving, producing spherical noodles developed independently by Qianxi Robot Catering Group with an efficiency of 120 servings per hour when orders come in continuously.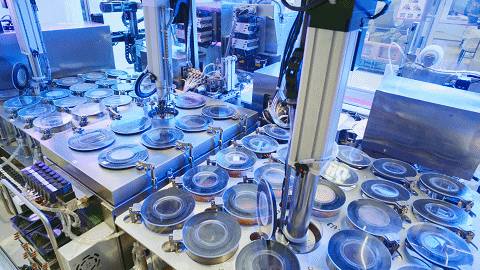 (Hamburger Robot)
The burger robot achieves a fully automated and unmanned cooking process from raw material loading, production to serving, with a single refill capacity of 300 servings and serving efficiency of 20 seconds per serving, enabling it to easily cope with peak demand.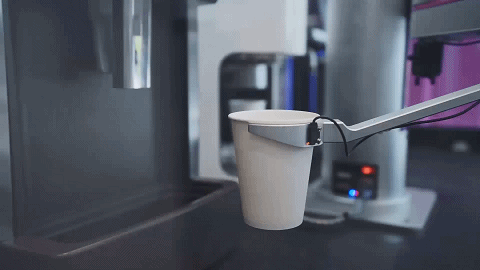 (Coffee robot)
The coffee robot realizes fully automated and unmanned functions such as freshly ground coffee making, adding ice, and automatic meal delivery, and can customize coffee by diners' needs, with a meal delivery efficiency of 45 seconds per cup.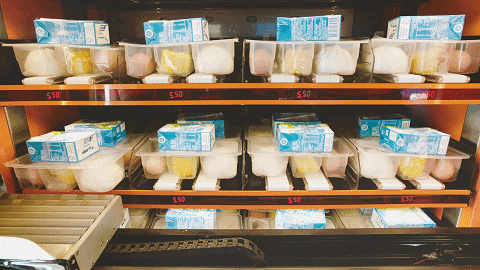 (Breakfast robot)
The breakfast robot can keep the combined set of buns, corn, soybean milk and eggs warm and sell them automatically, and the ingredients are specially delivered by the central kitchen with an efficiency of 25 seconds per serving, featuring fast delivery, great taste and nutrition to meet the breakfast needs of the general market.
Two Strategic Cooperation
Smart Catering Service - Beichen Group Strategic Cooperation Project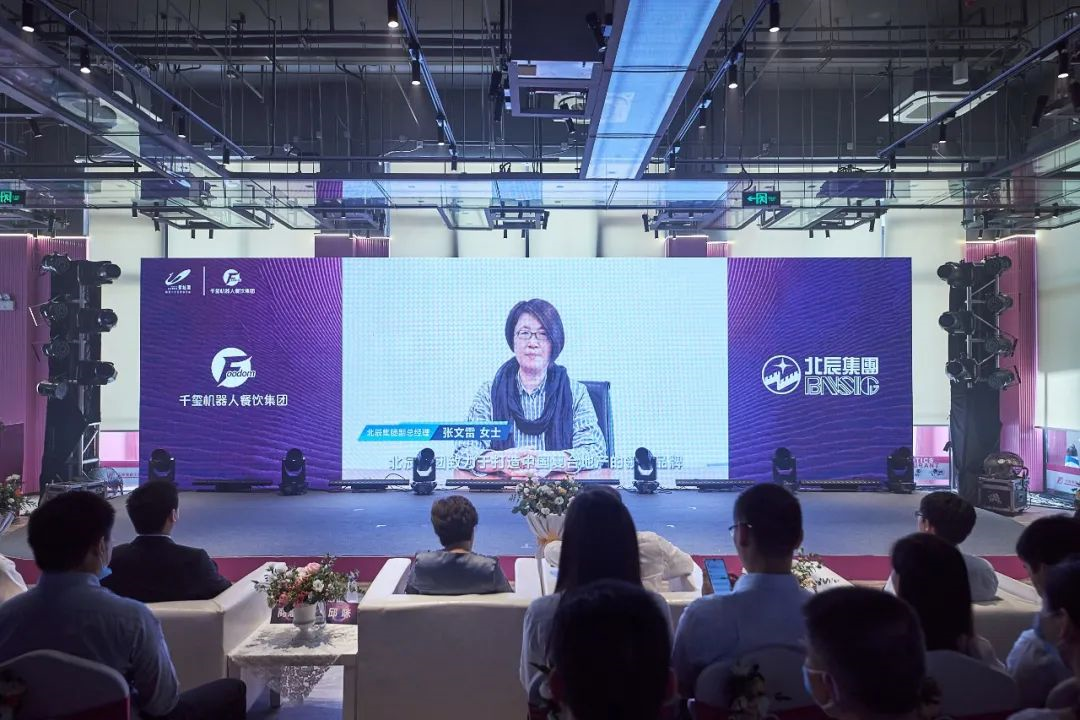 (Video of Beichen Group Deputy General Manager Zhang Wenlei's Speech)
Qianxi Robot Catering Group and Beijing Beichen Industrial Group Co., Ltd. ( BeiChen Group ) announced that they will start a comprehensive strategic cooperation on the provision of intelligent catering services for all of BeiChen Group's exhibition centers.
In January 2022, the second phase of the China National Convention Center, which is constructed and operated by Beichen Group, will be put into operation as a press center for important events and an international broadcasting center. At that time, Qianxi catering robots will be stationed at the same time to provide 24-hour intelligent catering service, demonstrating to media workers from more than 200 countries and regions around the world the perfect integration of intelligent technology and Chinese food culture and its leading application.
Siemens Strategic Cooperation Project on Internet of Things in Smart Food Industry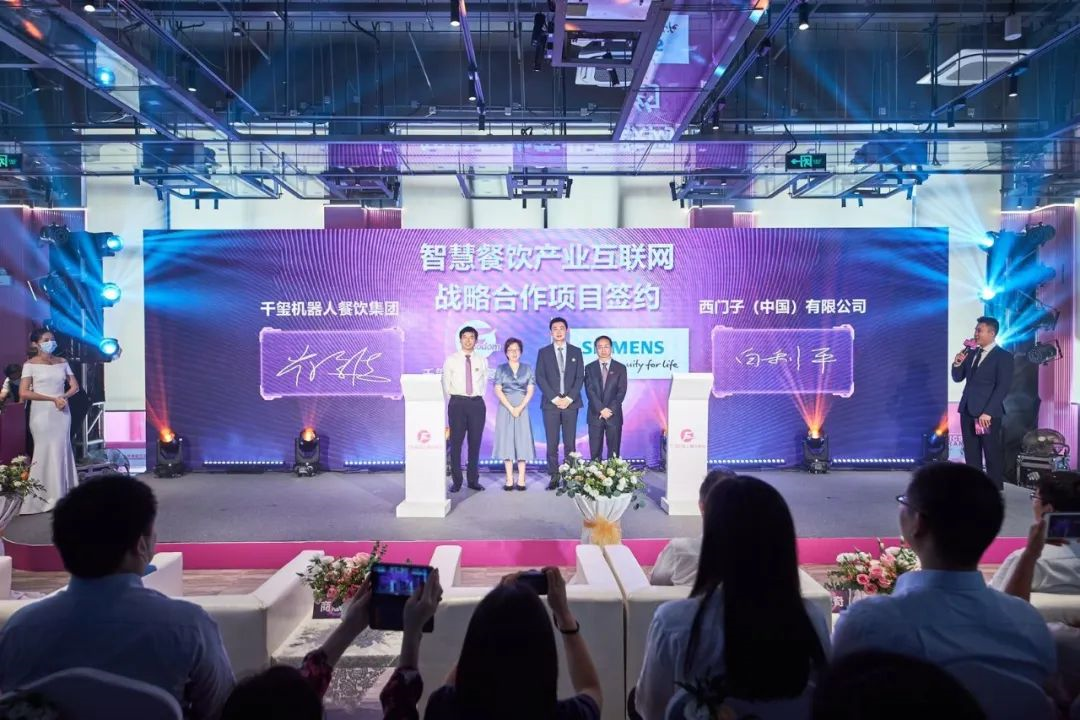 Qianxi Catering Robot Group signed a strategic cooperation agreement with Siemens (China) Ltd. to establish a long-term strategic partnership in the field of digitalization of the intelligent food service industry.
Both parties intend to leverage the advantages of their respective fields and use the catering robot equipment and consumer ecology developed by Qianxi as a carrier to deeply integrate digital technology and diversified catering services, to establish the first intelligent catering industry based on the Industrial Internet of Things (IoT) platform, so as to innovate and reconstruct the production mode, operation mode and ecological chain of the traditional catering industry, and to build a new ecology in the intelligent catering industry.

From 0 to 1, we will expand our robot restaurant to the whole world, step by step.