On the afternoon of July 15, Li Rui, a famous program host of Hunan Satellite TV, visited and experienced the FOODOM Robotic Restaurant.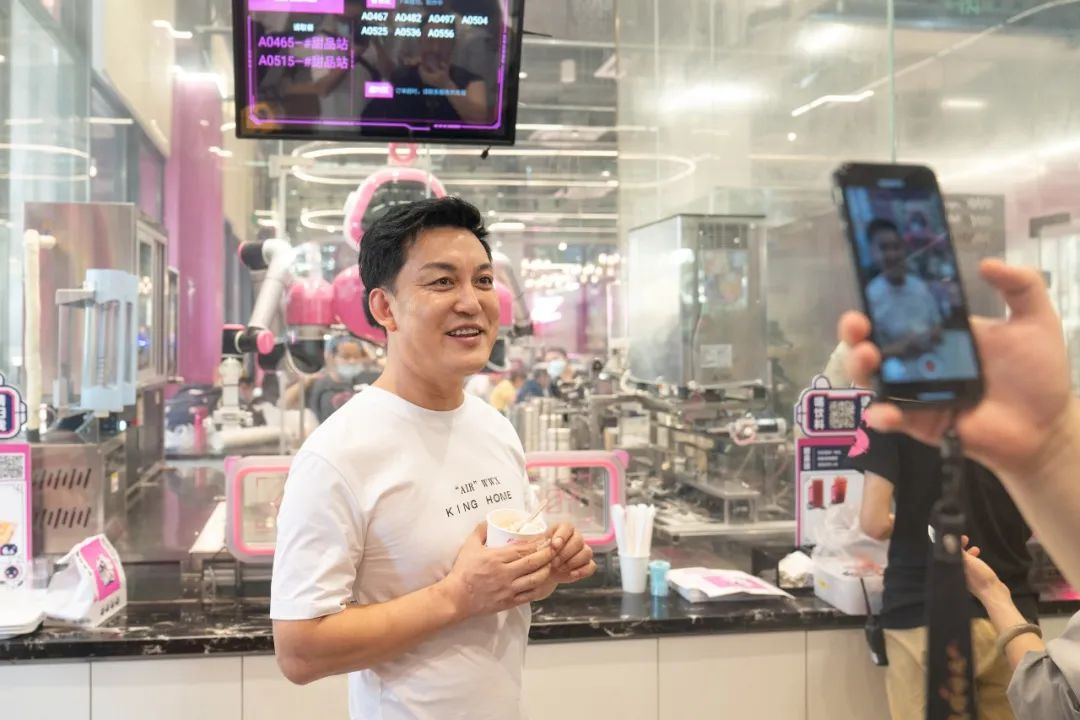 (Experience the robot dessert station)
Li Rui is impressed with the variety of robots in the restaurant, and very systematic and intelligent whole process from cooking to serving. He said and the food was quickly prepared and very tasty, with commenting that "it can be scored to 95 points!".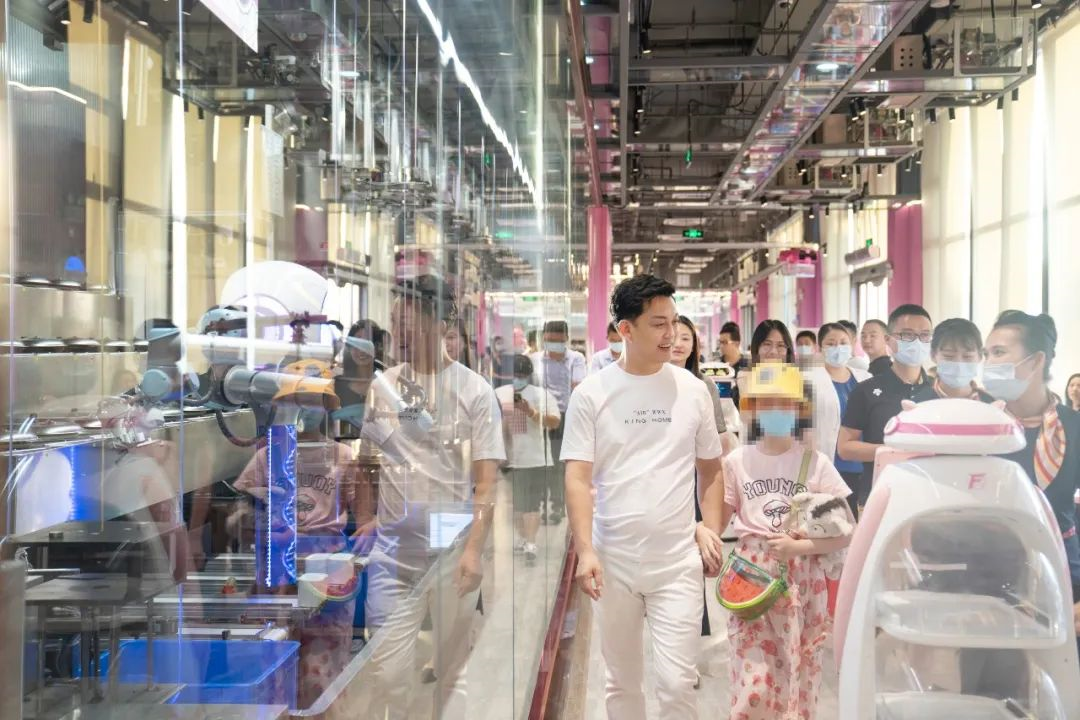 (Understand the operation of the Food Delivery Robot)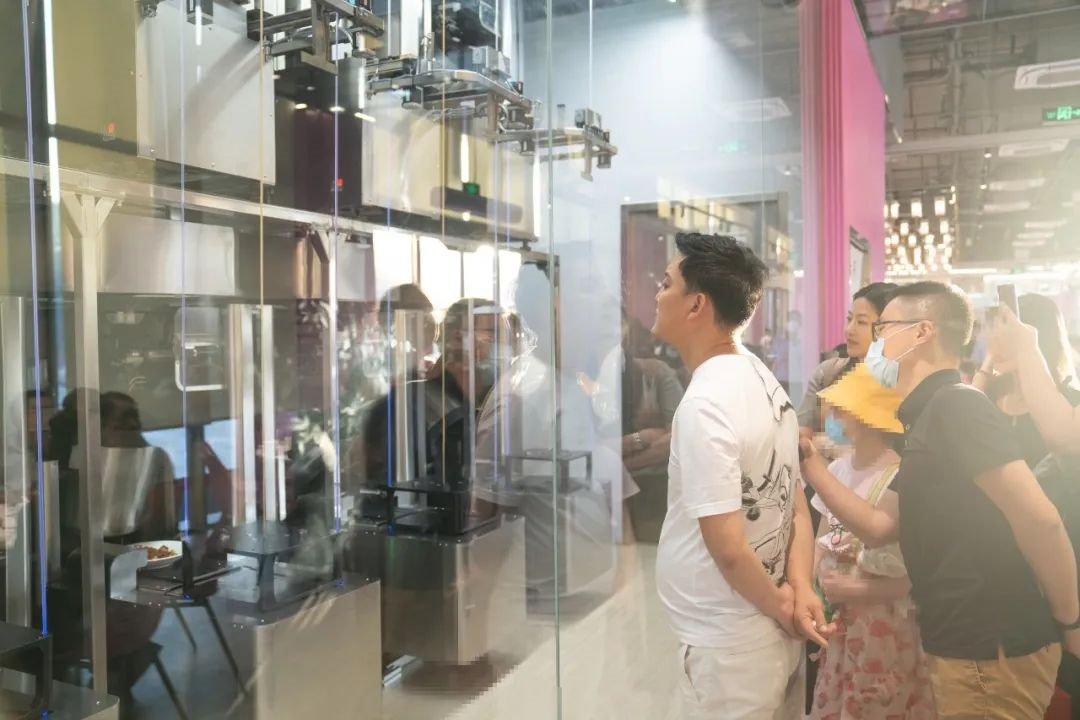 (Watch the cooking process of Wok Robot)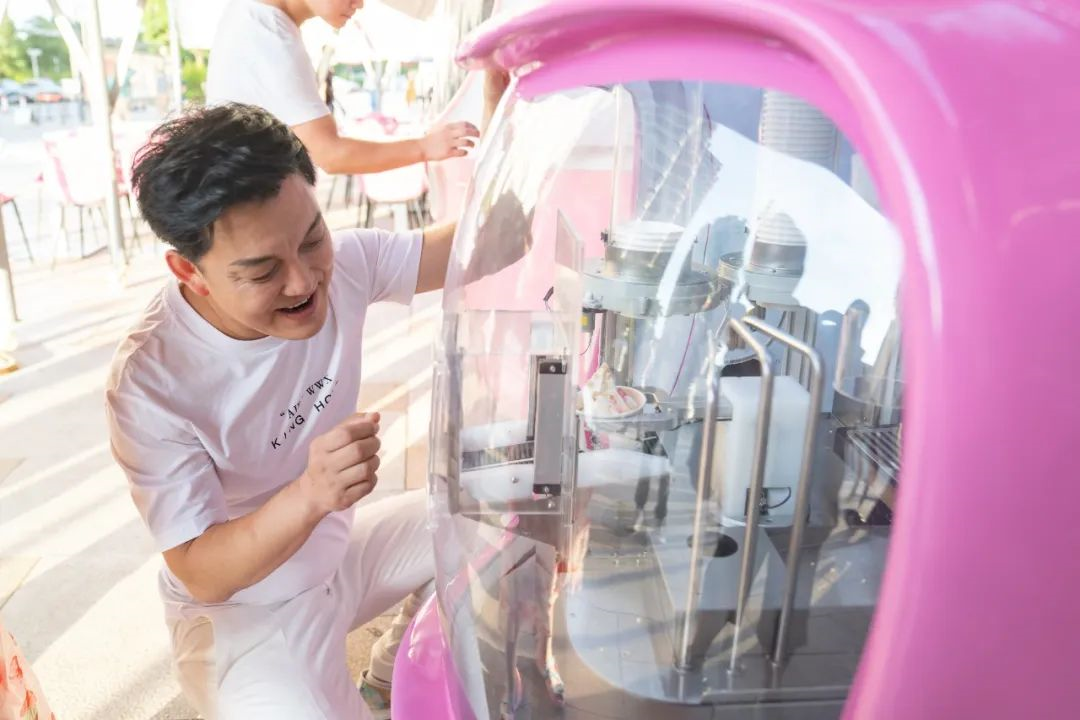 (Experience the Ice-Cream Robot)
After the actual experience, he said that Ice-cream Robot, Burger Robot and other monomer robots can not only be beautiful and miniaturized in appearance after the realization of lightweight integration, but also be able to carry out certain human-computer interaction with customers, especially with a high attraction for the children.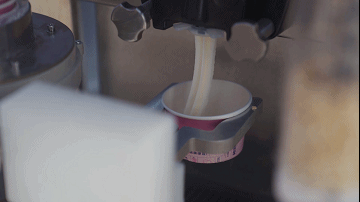 It is reported that Li Rui has long-term cooperation and interaction with many famous scenic spots in China, and is working hard to build his personal IP children's space project.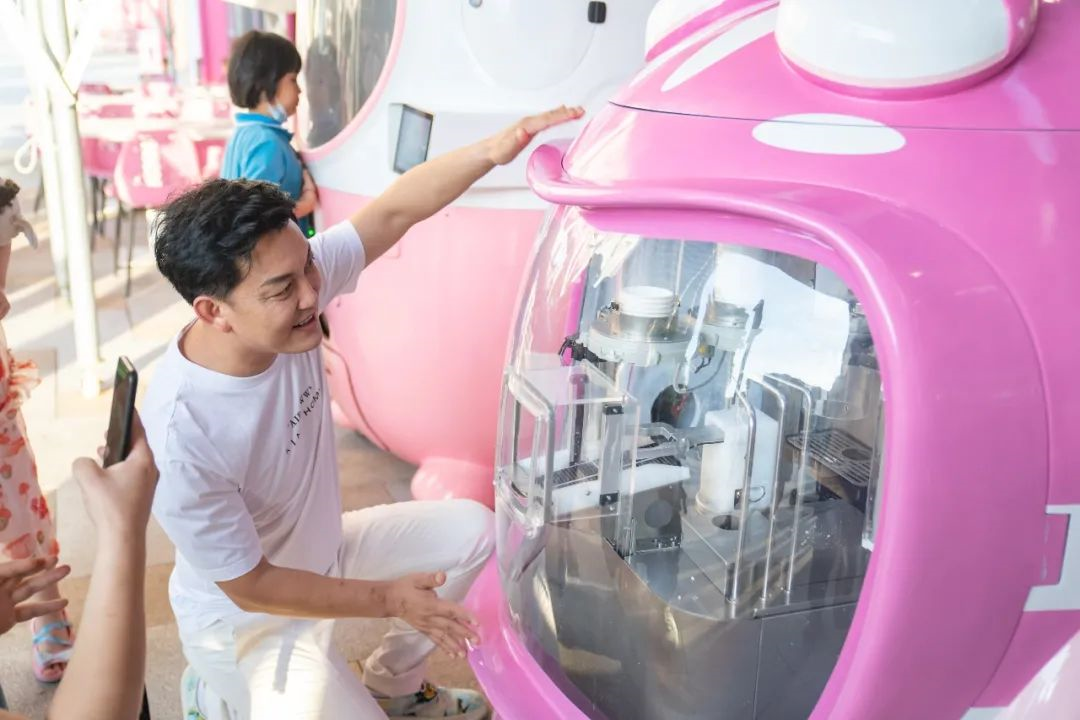 After the visit, he expressed great recognition of the Ice-cream Robot, believing that the robot is highly interesting and has great market potential. He hoped to combine his personal KOL image with his children's projects to help promote the expansion, landing and operation of the Ice-cream Robot in scenic spots across the country, endow the ice-cream robot with more storytelling and scenes, improve the freshness and vitality of the robot food and beverage, as well as integrate educational elements to make education fun.