On March 2, Huang Shaolong, deputy director general of Guangdong Administration of Market Regulation (GAMR), and Lin Shuying, director of GAMR, led a group of more than ten heads of market regulation and other authorities of Foshan and Shunde to inspect the Qianxi Robot Catering Group (Qianxi Group). Xiao Ran, deputy general manager of Qianxi Group, Dai Xianglu, assistant general manager of Qianxi Group, and Chen Jianxin, deputy general manager of Biyouwei, and others, were present at the inspection.
The guests visited the Foodom restaurant, Zhiyuan Technology Production Factory and Historical and Cultural Exhibition Hall to inspect the production process and operation status and gained deeper understanding of the new business models of robotic catering.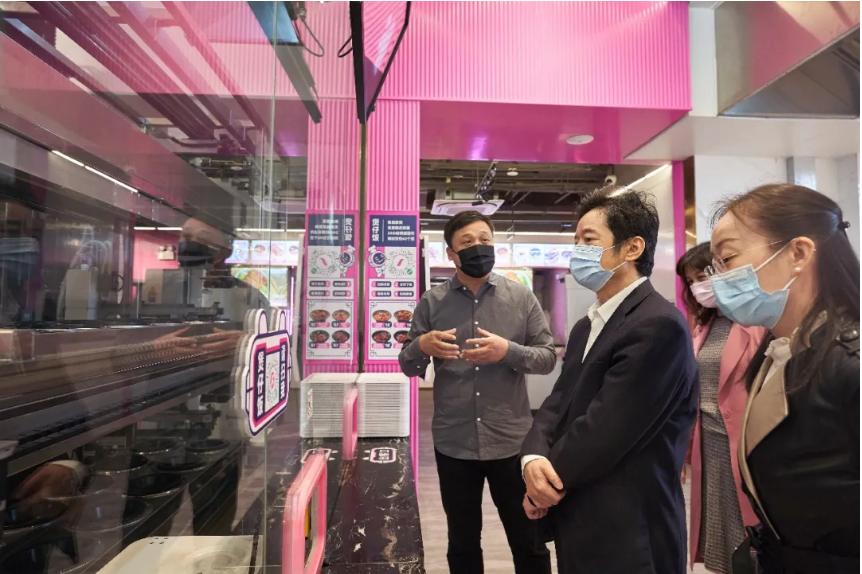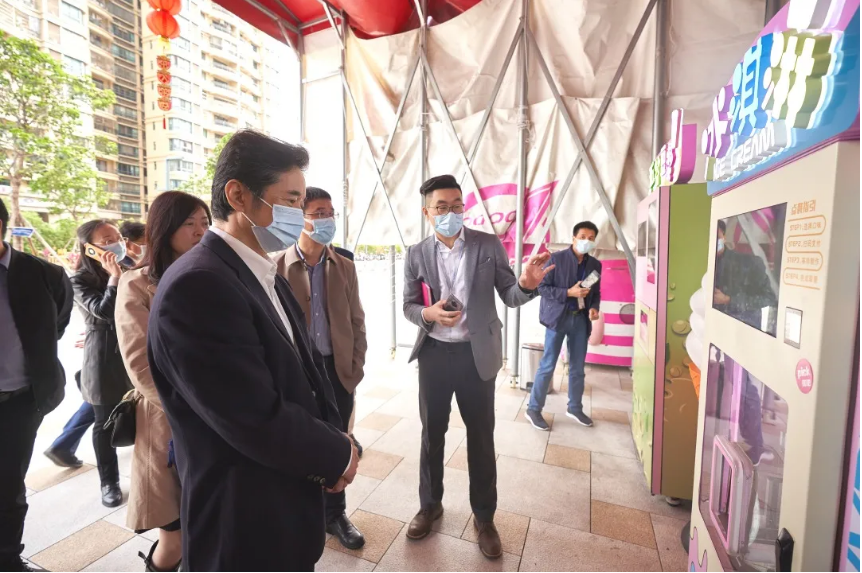 Visiting the Foodom Robotic Restaurant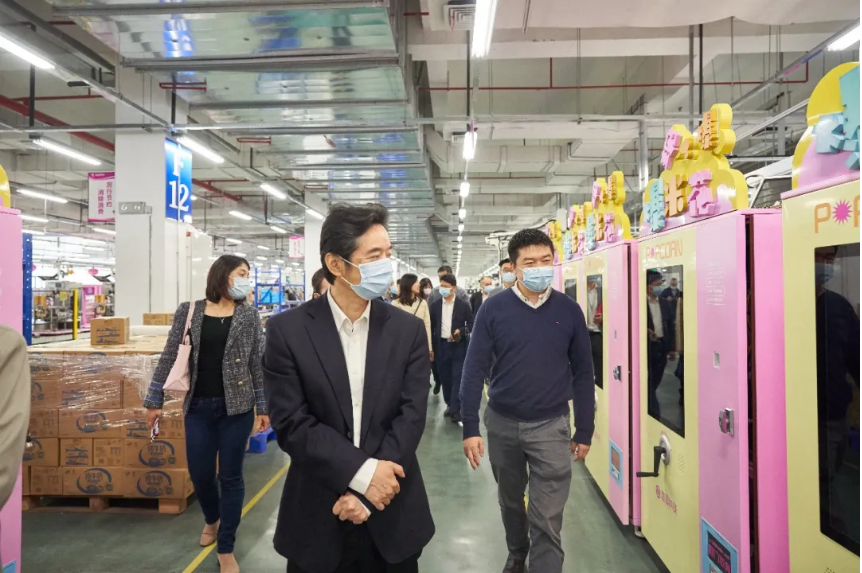 Visiting Zhiyuan Technology Production Factory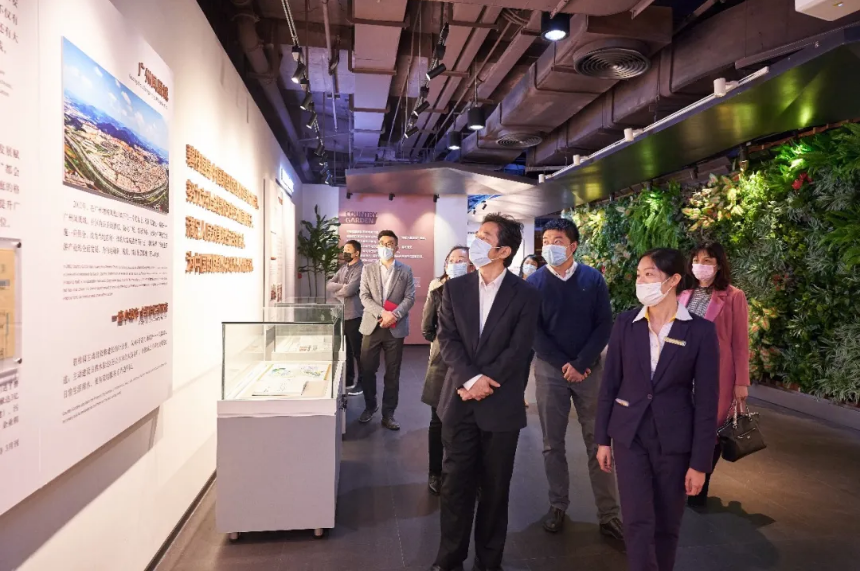 Visiting the Historical and Cultural Exhibition Hall
At a meeting held afterwards, both sides conducted in-depth discussions on the business license and daily supervision of the smart catering industry.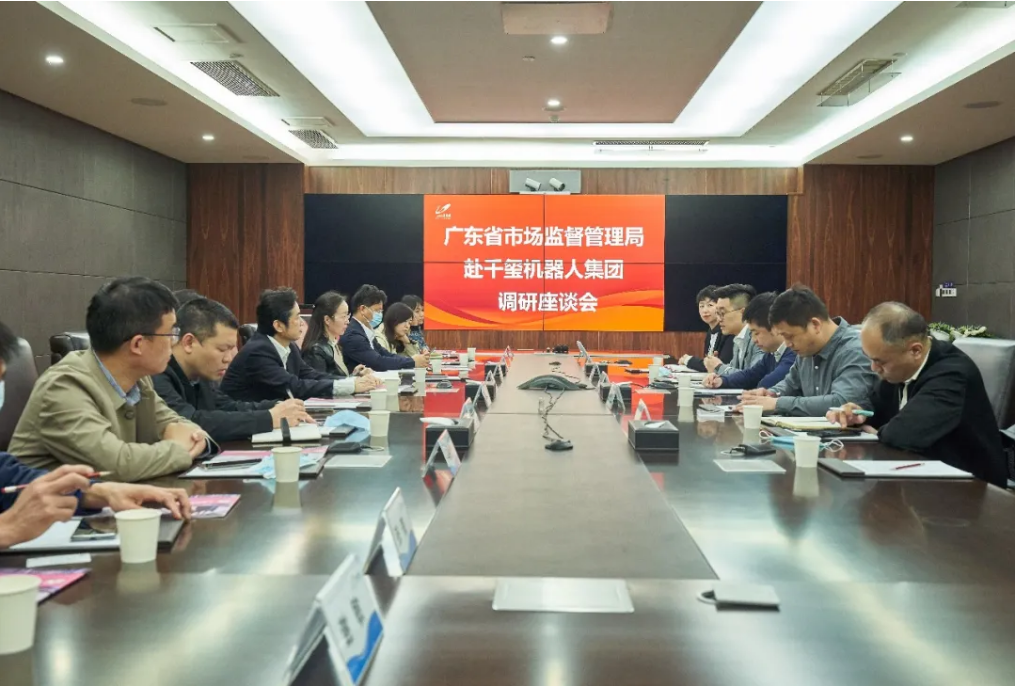 Picture of the meeting
Huang Shaolong highly recognized the business presence of Qianxi Smart Catering throughout the whole industrial chain and its rapid development. He paid special attention to and emphasized safety management and pointed out that enterprises should attach importance to food safety, integrate safety production and food safety awareness in the whole chain of robot R&D, production and operation, and strengthen food safety supervision to provide safer catering services for consumers.
He also mentioned that with the rapid distribution of stand-alone catering equipment across the country, market regulation authorities at provincial, prefectural and district levels should maintain positive interaction and communication with enterprises, optimize business environment, establish smooth communication mechanism, work in collaboration to establish and improve new regulatory systems and frameworks, and actively promote the development of new robotic catering business models.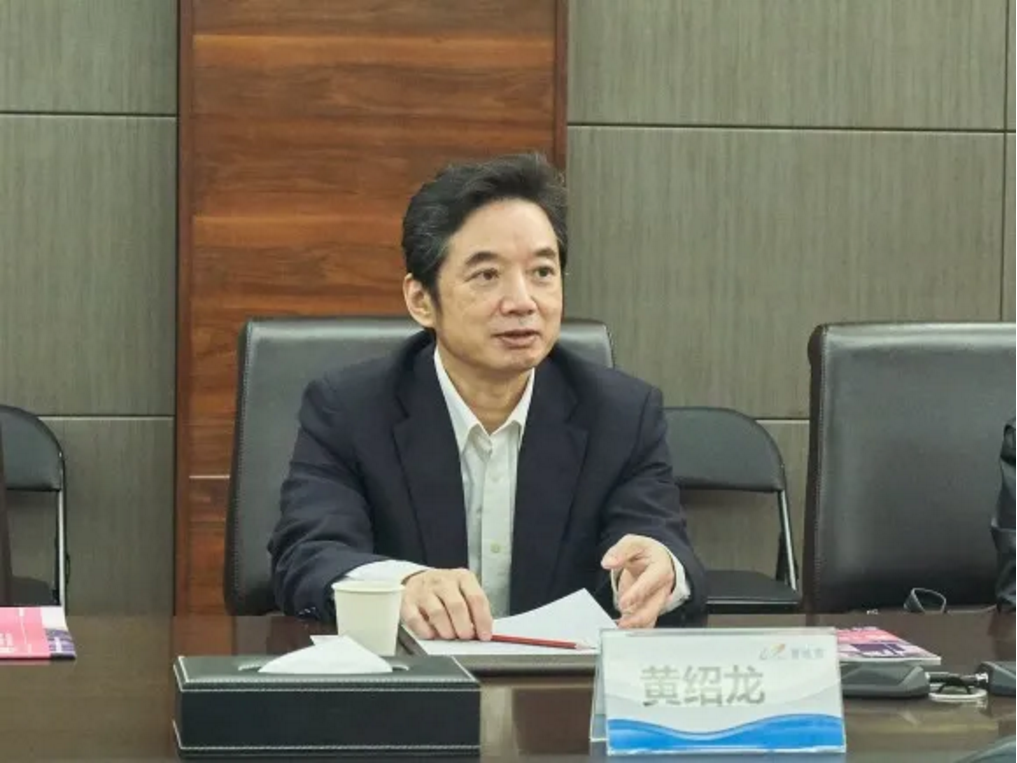 Huang Shaolong, Deputy Director General of the GAMR
Lin Shuying said that many new business models in China originated from Beijing, Jiangsu and Zhejiang. The robotic catering pioneered by Qianxi Group has local characteristics in Guangdong, meets the needs of consumers for contactless and efficient 24-hour dining, and has broad market potential, is a pioneering business model in the country. She stressed that the government and enterprises should strengthen their times, jointly take pioneering moves and make joint plans to enhance the stability and competitiveness of the smart catering industry chain.
Xiao Ran, Dai Xianglu and Chen Jianxin expressed their gratitude to the inspection group of GAMR for their inspection and guidance, and briefed the inspection group on the development and strategic planning of Qianxi Group; meanwhile, based on the strategic expansion needs of Qianxi Group, they expressed to the inspection group the doubts and difficulties facing Qianxi restaurants and stand-alone equipment in business expansion and operation, hoping to further communicate with the GAMR and seek quick review of the operating license of stand-alone equipment to jointly promote the development of the new business models of smart catering.