Zheng Fang, senior director of Haichang Ocean Park Holdings Ltd. headquarters led a group of a dozen members including directors of relevant regional projects visited Qianxi Robotics Group for inspection and exchanges. Qiu Mi, assistant president of Country Garden Holdings and general manager of Qianxi Robotics Group, attended the forum.
Accompanied by Dr. Dai Xianglu, deputy general manager of Zhiyuan Robotic Tech of Qianxi Robotics Group, the guests visited the culture wall, energy station, and had a shot at using stand-alone devices such as ice cream robots and robot that grinds soy milk featuring five kinds of cereal. Dr. Dai Xianglu introduced the research and development, as well as manufacturing and operation of the devices.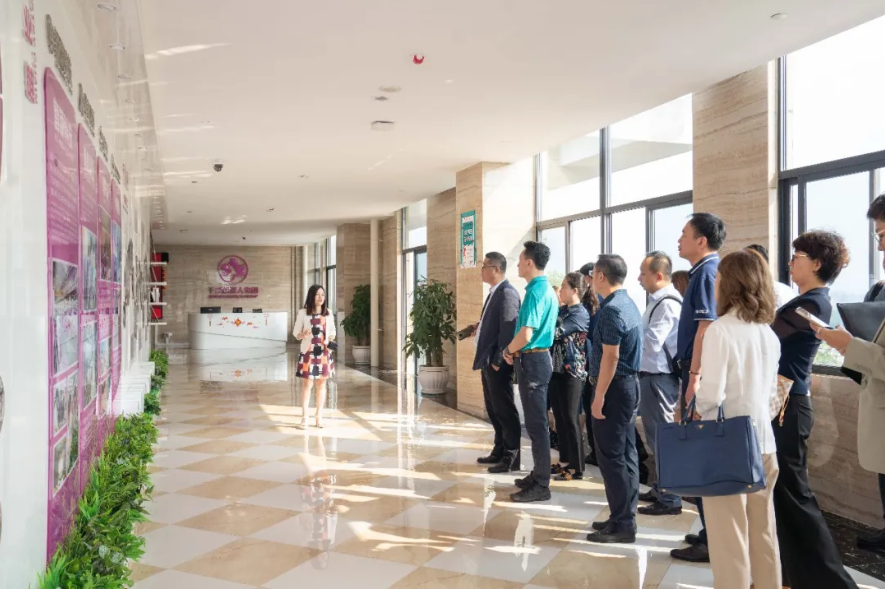 (The guests visit the Culture Wall)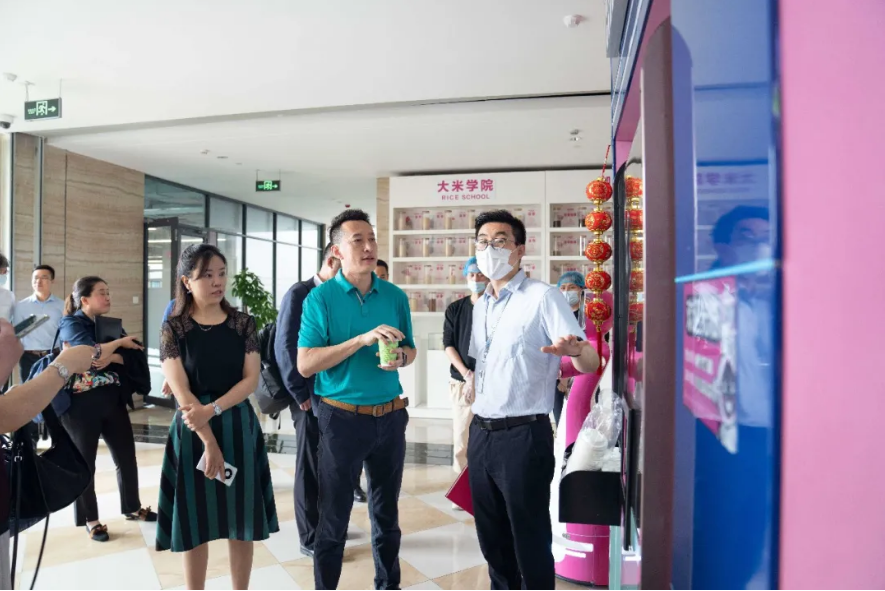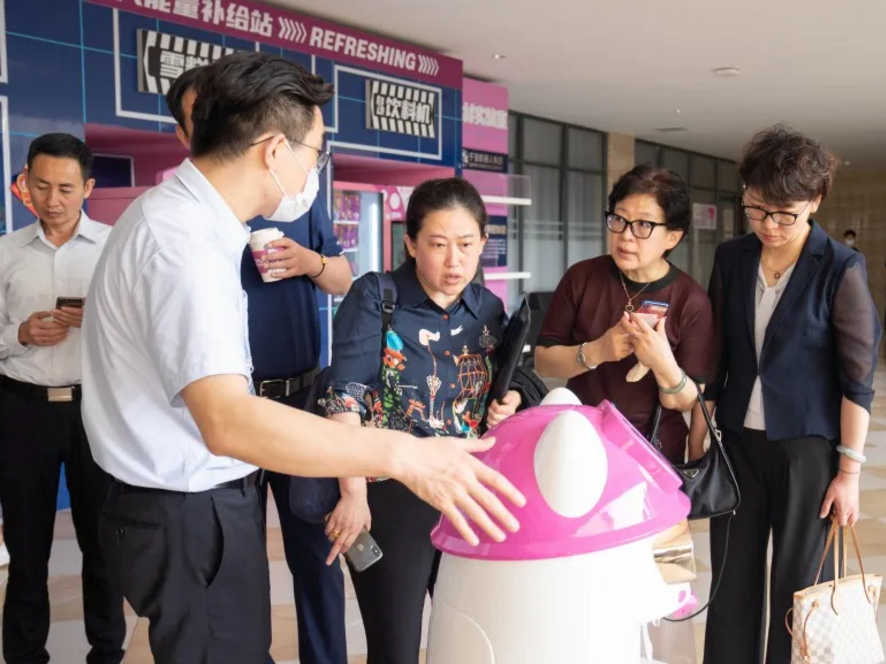 (Dr. Dai Xianglu introduces the stand-alone devices)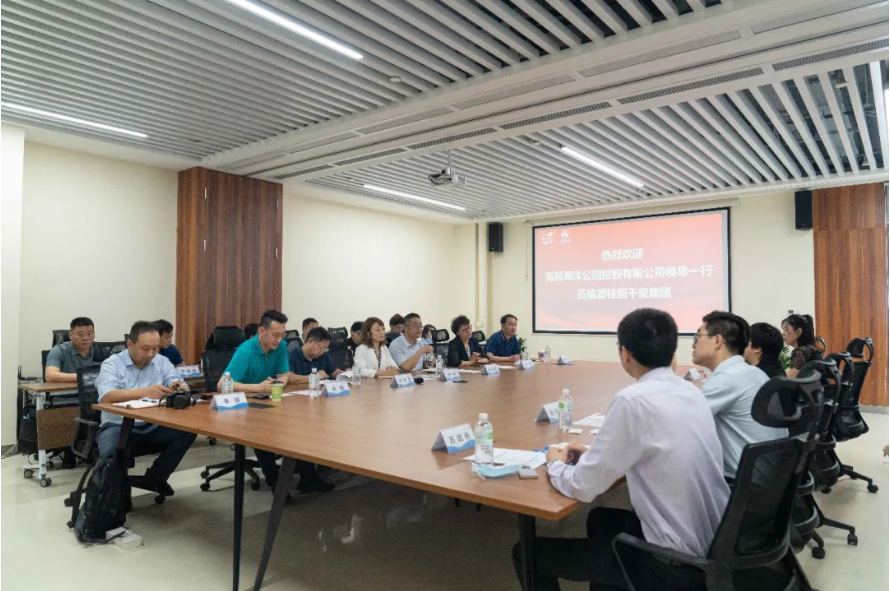 (At the meeting)
At the meeting, Zheng Fang introduced in great detail Haichang's specialized cultural and tourism products, operating capabilities, tourism development, brand marketing, catering resources, and many other aspects, and noted that Qianxi enjoys tremendous momentum and potential for the development of smart catering and is bullish on the advancement of robotic catering. Hopefully, through investigation and research, relevant joint cooperation model will be built to facilitate the integration of technology, catering, tourism and culture for better tourist experience.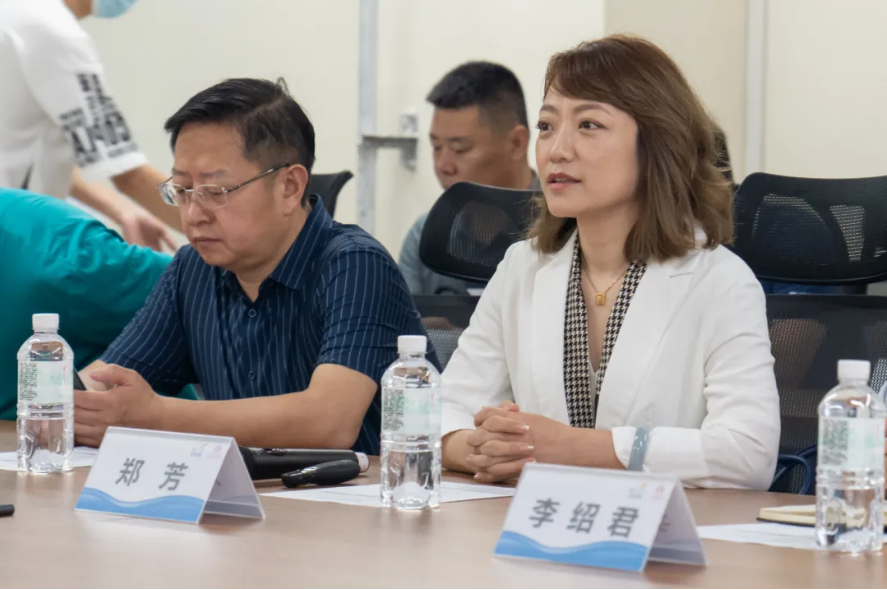 (Zheng Fang delivers a speech)
Qiu Mi introduced the development and strategic plan of Qianxi Robotics Group to the guests, and expressed the idea of further establishing strategic cooperation between the two parties. At present, more than 500 stand-alone devices developed by Qianxi have been put into operation in more than ten provinces and cities including Beijing, Guangdong, Hainan, Henan, Hunan, Jiangsu, Shandong, etc. The cooperation between the two parties is expected to cover more areas and expand in scale and more pathways to innovative cooperation is expected to be explored as a way to maximize each other's strengths and deliver mutually beneficial, win-win cooperation.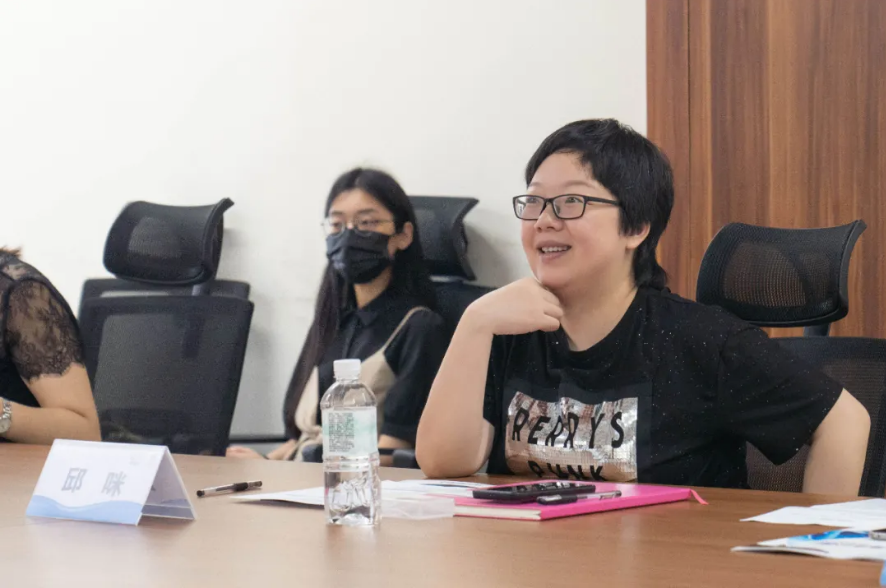 (Qiu Mi makes a speech)
The two parties then exchanged ideas on problems emerged in the energy consumption of equipment, work environment, food and packing material supply, after-sales operation and maintenance, upgrade iterations, etc. in their cooperation and operation, and held in-depth discussions on the feasibility of conducting cooperation in robot restaurants and catering robots.

After the meeting, a group of guests visited Qianxi Smart Restaurant and FOODOM Robotics Restaurant to further inspect the equipment operation, smart system, and operating conditions of the robot restaurant. They thus developed a deeper understanding of the emerging business format of robotic catering. Both parties are willing to communicate more closely with each other for joint promotion of follow-up cooperation.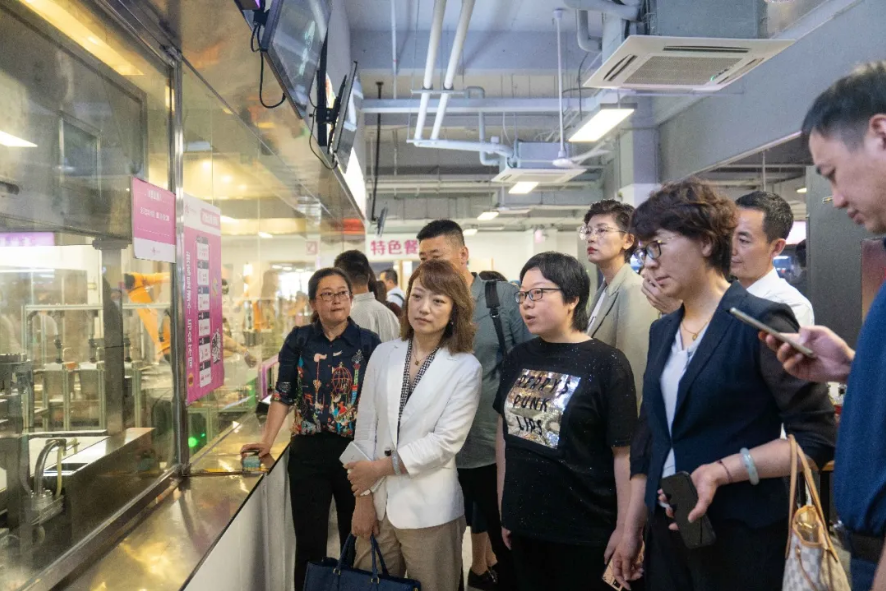 (The group visits Qianxi Smart Restaurant)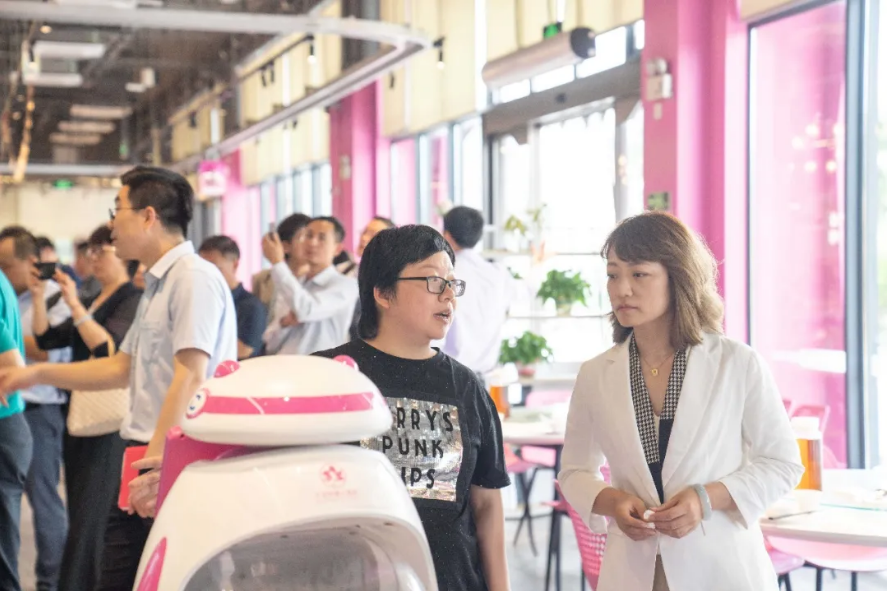 (The group visits FOODOM Robotics Restaurant)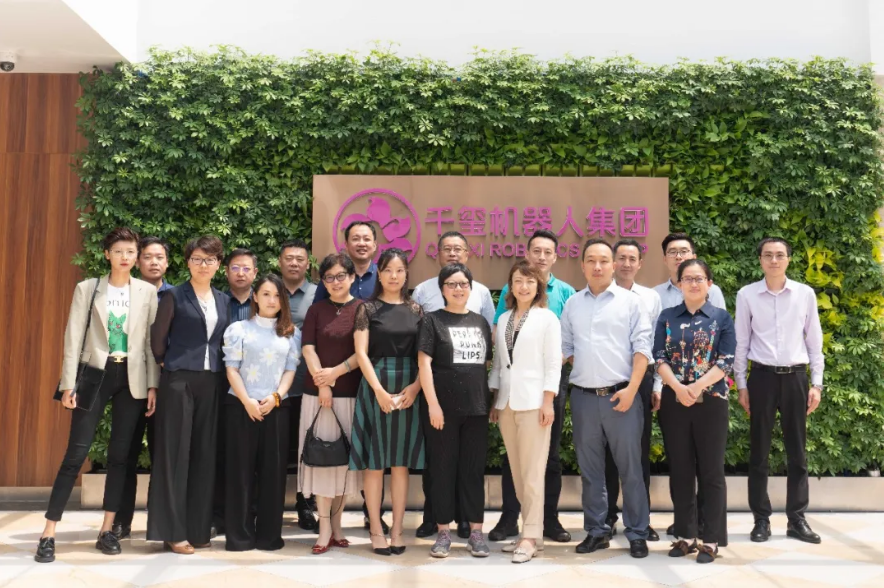 (Take group photo)